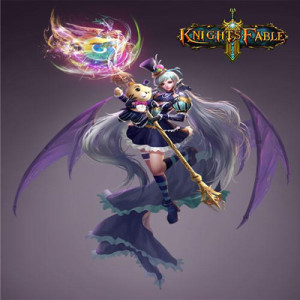 Global games publisher Reality Squared Games (R2Games) has announced the release date for their next title: Knight's Fable. Set to launch on June 18th, 2014 at 09:00 AM EST, the publisher plans to host a number of launch events with in-game rewards for players to enjoy.
Being the second browser MMORPG co-published with GTArcade, League of Angels being the first, Knight's Fable promises a more personal and story-driven experience – even though PvP elements will be present, the gameplay will have a heavier focus on PvE features.
Knight's Fable is an epic MMORPG with fantasy elements drawn from a variety of different lore. From the legends of King Arthur to ancient Greek and Norse myths, there is a world full of mystery and adventure to explore. Players can summon legendary heroes to fight by their side, build their own castles, and rule over a realm of their very own.