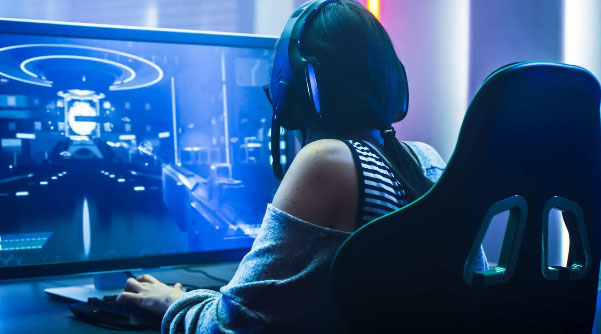 For any gamer out there, there are many different genres to choose from. The most exciting ones to play might depend on your particular taste and perspective, but either way, there is no doubt something to suit your own preferences and gaming style.
Whether you enjoy first person shooter games and coming to grips with navigating a character through violent cityscapes, or fantasy realms, there couldn't be a better time for diversity in the world of gaming, especially online. Of course, if you're more a fan of lo-fi conceptual games like Minecraft, that's perfectly okay too.
In fact, there are so many genres out there that we thought we'd summarise a few of them below. If you're just getting started as a gamer, this will give you an overview of some of the many exciting games out there, many of which you'll be able to play alongside all of the other gamers in the world.
5 of the Most Exciting Game Genres Available Today
1. First person shooter/RPG
When many of us think about video or online gaming, our first instinct might be to go straight to first person shooter or role-playing games (RPG) like DOOM or Resident Evil, which many of us would have grown up with.
Thanks to a lot of nostalgia, and improvements in gaming technology, both of these games in particular will be re-released in new versions this year, which will give all of the games' many fans something to get excited about.
In addition to these two games, there are many other similar ones, like Halo, Call of Duty and Counter Strike, which all give you insight into what it feels like to hold a gun and shoot infinite amounts of metal into an enemy (or not).
Whether you play on a PC or on a game console, these kinds of games are ideal to play with friends, and many gamers in the world can vouch for the many hours of time spent pulling the trigger in various game scenarios.
2. Action Games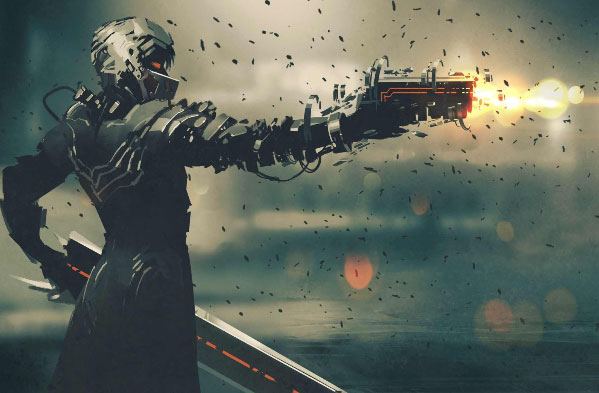 Similar to the first-person shooter or RPG games above, action games typically have more of a narrative thread bringing together all of the strategic attacking that needs to be done.
Fans of Final Fantasy will be thrilled to know that there is a new version set to be released this year, which explores some new territory, and navigates both old and new personal interactions with the main characters.
Other exciting games in this genre include new releases like the Ghost of Tsushima, which is set in historic Japan, was well as the upcoming Marvel's Avengers and Cyberpunk 2077.
If you're a fan of games like Assassin's Creed, which also centre around one or more characters trying to save the world, or themselves, you'll also be a fan of the upcoming
Watch Dogs game, which revolves around a group of hackers in London.
3. Battle Royale/Survival
Fortnite is arguably the most popular game in the world right now, so there is a lot to be said for the way in which people are getting on board with being dropped off into a virtual location and having to fend for themselves.
While Minecraft also might have it's own version of survival mode, games like Fortnite, and spin-offs like PlayerUnknown's BattleGrounds (PUBG) are drawing more and more people into the fold.
Perhaps it's the popularity of stories like the Hunger Games or an increased awareness of global fragility, but it seems everyone wants to learn how to survive, even when the surroundings are brutal and unforgiving, and you need to build alliances to outlast the rest.
4. VR
Virtual Reality (VR) gaming is becoming an increasingly popular genre as technology beings to evolve. However, there are still many challenges with being able to create movement in a VR game that doesn't make you want to throw up, so it might be a while before adequate optics can deliver the full effect of a first person shooter in VR.
In the meantime though, there are a lot of interesting experiments going on with VR, which include VR experiences that just involve walking around in a VR environment, known as walking simulators. Seen more as an immersive experience, in the future these kinds of games could be very exciting, as room for expansion and improved optics allows for gamers' imaginations to run wild.
Plus, for now, what's more exciting that literally getting to escape into another world while just putting on a headset?
5. Mobile Games
While PC and console gaming might dominate the headlines, mobile gaming is of course an extremely popular and exciting genre, also thanks to the availability of PUBG on mobile too.
Apart from action-oriented games, there are a plethora of online games available, from thrilling online poker games, to even navigating beautifully crafted virtual worlds that can be navigated with super simple finger swipes, such as indie puzzle games like Pavilion and Monument Valley.
Of course, for those who just want to indulge in clicking buttons there is also an entire genre of what are referred to as "clicker" games to keep you occupied and entertained for hours.
In the list above, we've covered just some of the most exciting game genres out there. Of course, there are many other game genres to choose from, some of which might not be as widely spoken about, but are still worthwhile exploring.
At the end of the day, what's exciting for one person might not be as exciting for someone else, so finding the game that's going to keep you playing all night might take a bit of time, if you aren't in the know.
Otherwise, any of the games above are sure to get you involved from the start, especially if you find yourself thrown into an unforgiving environment in survival mode and need to figure it out on your own!