NEOWIZ is pulling out all the stops in celebration of Children's Day in its relaxing idle game, Cats and Soup. From now through May 18th, players can open Cat's Gifts for a chance at twenty event-limited items including lamps, costumes, and pieces of furniture. In addition, there are three premium items available for free once you've collected all twenty event-limited items.
The event also brings the much-requested Cheese Tabby into the game. This fuzzy feline is a cheerful cat with, of course, cheese-colored stripes. Neowiz heard its community loud and clear and is thrilled to be including this beloved creature during this special event.
Lastly, players can take part in Squeezing Grapes at an all-new in-game facility. While there, they will learn how to create delectable dishes including Grape Soup, Grape Juice, and Grape Stir-fry.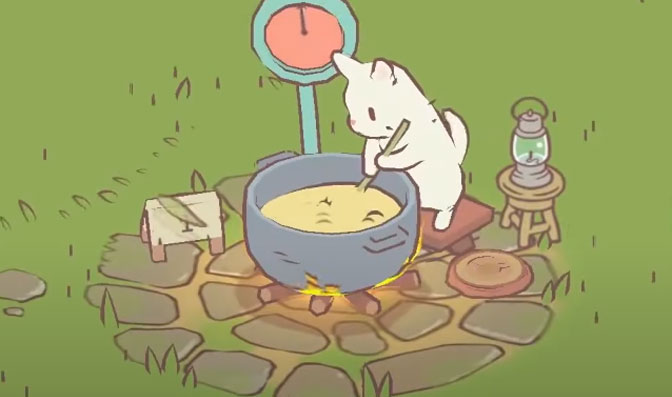 Cats and Soup is a cute cat game that brings players a wealth of fun opportunities to interact with dozens of felines in a number of fun activities including:
• Raise and interact with cats of many breeds such as Birman, Himalayan, Maine Coon, Siberian, British Shorthair, and many others.
• Dress them
• Take adorable photos
• Feed fish caught in the mini-game
• Name them
• Let fuzzy friends work while players are idle. They'll collect resources and cook. Along the way, they'll learn new recipes to make players into soup tycoons
• Listen to relaxing ASMR and BGM sounds