The last decade has been instrumental in the growth and development of the casino industry throughout the United States. Much of this growth can be traced to the emergence of newer technologies such as online gaming that remove most of the barriers that existed in online gaming. Furthermore, the emergence of mobile-friendly games continues to expand the growth and development of the gambling industry. 
Data obtained from Statista shows that the U.S. gambling market hit 79.42 billion U.S. dollars. The revenue obtained came from online gaming, commercial gaming, tribal gaming, and limited-stakes gaming. 
As this happens, it is important to understand that different states of America have varying approaches to gambling laws, while others may be similar. 
Gambling remains one of the most heavily criticized activities in the United States, bombarded by numerous legal restrictions. Nevertheless, amid all the legal complications, the number of commercial casinos in the U.S. has been relatively consistent, showing a steady increase from 2010 onwards. However, the year 2018 saw a drastic increase in the number of casinos from 400 to 465 in the U.S.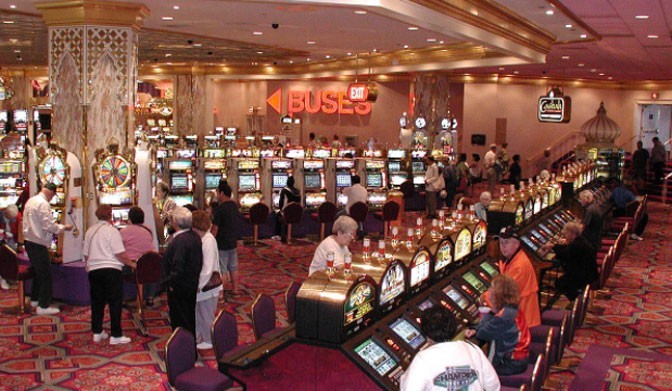 More than half of the leading worldwide casinos are headquartered in the United States. Casinos stand out as the most popular commercial gaming segment among U.S. residents and tourists alike. The commercial gaming industry has proven worthwhile to the economy, generating a revenue of 41.28 billion U.S. dollars in 2019. 
One U.S. city that stands out in the midst of this growing revenue generation from commercial gaming is Las Vegas. This is closely followed by Atlantics. Other notable gambling cities in the U.S. include Baltimore, New York City, and Chicago. Keep reading to learn more about the history of gambling in the United States, the laws affecting the gambling industry per state, as well as future projections of this lucrative industry.
The History of Gambling in the United States
Gambling has a deep history that dates back as far as ancient times. Greece, Japanese, Chinese, and Egyptians are known to have played with dice and other items as early as 2000 BC. During the medieval period (from 500 to 1500), governments in certain jurisdictions started legalizing gambling. However, the Netherlands, Germany, Italy, and Spain were stricter and banned all forms of gambling.
In respect to America, Native Americans are known to have played games as part of tribal celebrations long before North America was colonized. The bowl and dice game was the most popular of these games and involved the use of five plum stones with marks that were thrown into a basket. Before the game began, players placed bets, and the score was based on the combination of marks received when the plum stones were thrown.
 
Betting on Bull Baiting
The entry of European colonists into the New World had a profound impact on gambling in North America. At this time, gambling had not established itself as an industry, and the colonists saw that happened. As a result, some of the residents in New England gambled on various games such as bull-baiting, cockfighting, and horse racing. 
Of all the early gambling games in New England, bull-baiting stood out as the most controversial. It involved tethering a bull in a ring and drawing dogs. The dogs' purpose was to torment the bull, whose response involved goring the dogs. Gamblers made money on bets depending on how many dogs the bull killed. 
Lotteries Introduced
The year 1612 was an instrumental one in the world of gambling as it saw the introduction of lotteries in North America. King James set aside funds for lotteries in the first permanent British settlement – Jamestown, Virginia. 
Lotteries would soon spread throughout the colonies as a way to raise funds for building schools, hospitals, roads, and towns. These were also regarded as a way to generate funds for providing other public services. 
As some colonists pushed for gambling, others were of the contrary opinion and strongly disapproved. For instance, Puritans and the Pilgrims were firmly against gambling and considered it a sinful act. Due to such beliefs, they were persecuted and found refuge in North America. 
Seventeenth and Eighteenth Centuries, Gambling Increased
The seventeenth century is seen as the period when gambling hit a climax as far as the history of gambling is concerned. It is during this period, games like footraces, matches, wrestling, bear fighting, and cockfighting became a norm. Many modern casinos can trace their roots to this period because this is the time when they began becoming more popular. Scholars alike played a pivotal role in creating more engaging casino games. For instance, French mathematician Blaise Pascal is attributed to having created the roulette wheel in the seventeenth century. 
The eighteenth century continued to foster the growth of gambling as British aristocratic made it a norm. However, it also brought forth financial constraints as gentlemen gambled away the country's wealth and even their titles. 
This is the point at which the government started enacting laws that would control gambling. For instance, the Statute of Anne was enforced to make all large gambling debts utterly void, frustrate, and of none effect, to all intents and purposes whatsoever. What this meant is that no one could legally enforce large gambling debts. U.S. court cases often cite this prohibition as it has remained effective in the common law.
Gambling in the U.S. 1900 Onwards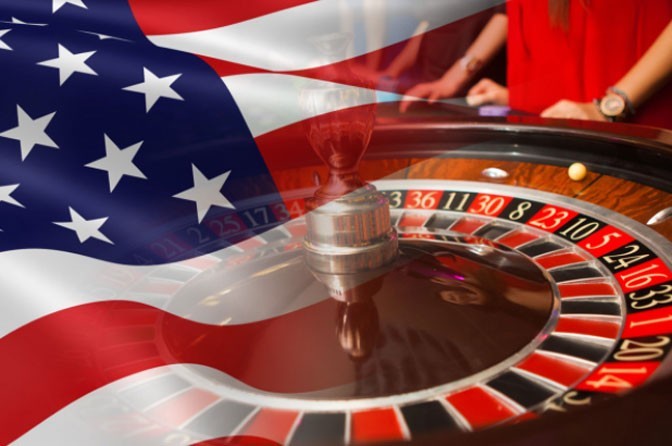 The onset of the twentieth century was characterized by forty-five states making up the union. Of particular importance to gamblers are the states of Arizona and New Mexico that gained statehood between 1907 and 1912. These two states agreed to a precondition that they would close casinos for them to gain statehood. 
In 1910, Nevada made it illegal to engage in casino gambling. New York outlawed horse racing. At this time, almost any form of gambling had been outlawed in the United States, with only Kentucky and Maryland allowing horse race gambling alongside a few isolated card clubs. 
As the 20th century witnessed gambling declared illegal countrywide, states such as Texas, Florida, Miami, and Galveston became hotbeds of gambling as they were more tolerant. However, it is worth noting that the legal constraints towards gambling did not stop it from flourishing quite well throughout the country. 
The turning point for the gambling world in the modern era can be seen in the 1930s when Nevada fell upon economic hardships and decided to legalize gambling. This marked the beginning of an increasing change in how gambling is viewed, which has continued, albeit quite slowly.
More states established lotteries. The onset of Indian casinos further expanded land-based casinos. Finally, an increasing number of states began creating casino-friendly laws, and the requirement to base casinos on the water was abolished. 
The expansion of land-based casinos has continued in the 21st century even as they spill over to the Internet. Three states have now embraced regulated online gambling, and more are set to follow suit. So let's now have a look at the current state of regulation as far as gambling is concerned across the United States.
Gambling Laws in the United States
Gambling in the United States is generally legal under federal law. However, there are notable restrictions brought forth by different states as each state has the mandate to regulate or prohibit the practice within its borders freely. 
May 14, 2018, was transformative to the gambling world as far as legality is concerned as the U.S. Supreme Court quashed the 1992 Act that had outlawed sports betting nationwide, apart from a few states. 
Forty-eight states allow some form of gambling if state-run lotteries are considered in this conversation. However, Hawaii outlawed gambling prior to statehood, while Utah is mainly Mormon population and does not support the practice either. 
As of now, only Louisiana and Nevada permit casino-style statewide. The other states have casino-style gambling, but this can only be practiced in smaller geographical locations. 
The American Indian tribes leverage legal protection to open casinos. This has been one of the most contentious political issues in California and other states. 
The emergence of online gambling has been met with strict legal restrictions in all states. For instance, the Federal Wire Act of 1961 made it illegal to engage in interstate betting on sports but failed to tackle other forms of gambling. That has been subject to countless court cases. Similarly, the Unlawful Internet Gambling Enforcement Act of 2006 (UIGEA) does not specifically prohibit online gambling. However, it outlaws taking part in financial transactions regarding online gambling services.
The states that have laws favorable to online blackjack with real money at Las Atlantis and online gambling in general are:
California

Delaware

Illinois

Indiana

Iowa

Michigan

Nevada

New Hampshire

New Jersey

Pennsylvania

Rhode Island

West Virginia

The Future of the Gambling Industry
Online Mobile Gaming
As can be seen from the gambling industry enumerated, this sector has come a long way. If any of the latest indications are anything to go by, the future of gambling is online. Yes, currently, there are strict regulations around the whole concept of online gaming. But as more people show their preference to play online from any location, jurisdictions may have to reconsider their positions. 
This what we call commuting gambling. It is accessible to everyone of all ages and genders. You can find slot machines and online games that fit different genders. Furthermore, players are noted to become fond of the weekly or even daily betting in their favorite competitions.
The accessibility to mobile gaming has not yet reached its full potential. However, once game creators and providers realize the sweet spots and figure out how to push them through the market, mobile online gaming will surely take the market by storm. At a time when mobile devices influence everything that we do, mobile gaming is sure to prove transformative.
Cryptocurrency Casinos
The rise in cryptocurrency, especially bitcoin, has helped the gambling industry address one of its major concerns – privacy and anonymity. Betting in crypto does not require the player to provide personally identifying information. Instead, all that one needs to process a payment transaction is the cryptocurrency wallet address, and you are good to go. 
Furthermore, cryptocurrencies have helped simplify the process of betting and withdrawing winnings alongside favorable rates. We are sure most casinos would take this direction as they seek to give their player's an ample gaming experience.
Innovation Will Continue to Drive the Industry 
Casinos have realized that online gaming is no longer limited to just releasing the latest slot machines or other table games. They know that players appreciate a good gaming experience and can willingly deposit more playing funds if they feel the gameplay is worth their time. 
For this reason, we can be certain that casinos will continue embracing the latest innovative technologies to remain competitive. 
E-Sports Betting
Not everyone in the gambling industry has had an opportunity to explore e-sports betting, yet data shows that e-sports is currently valued at $1.08 billion U.S. dollars. Moreover, as the younger generation embraces virtual games, e-sports games are sure to compete for a fair market share. 
When you start looking into the prize money that winners take home from e-sports gaming, you can appreciate its potential to grow by more than $14 billion dollars. So not only are the players entertained, but also those betting on it.