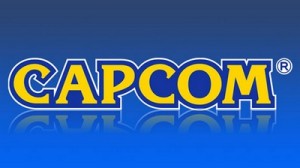 Capcom will be at San Diego Comic-Con this week (Booth #215, Hall A) with plenty of activities in store for fans including signing sessions, panels with special surprises, playable demos of Capcom's upcoming games lineup, plus cool collectible merchandise available at the Capcom Store. Playable publicly for the first time at SDCC 2015 will be Resident Evil 0, a newly remastered version of the series' origin story, and Mega Man Legacy Collection, featuring the 8-bit history of the iconic Blue Bomber. A playable demo of Street Fighter V, the newest entry in the legendary fighting game franchise, will also be available with a roster that features all of the currently announced characters, including the most recently revealed Cammy and Birdie. Other exciting Street Fighter V activities will take place on the tournament stage in the Capcom booth throughout the event.
In addition to these three upcoming titles, fans will also be able to check out some of the most recently released Capcom games like the episodic thriller Resident Evil Revelations 2, hit stylish action game Devil May Cry 4 Special Edition and critically acclaimed action RPG Monster Hunter 4 Ultimate.
It wouldn't be Comic-Con without panels! Two panels are planned for the event, where fans can expect some special surprises. Signing sessions for Street Fighter V with franchise executive producer Yoshinori Ono as well as other special guests will be hosted at the booth at various times throughout the show.
Please see below for additional information and full details can be found on the official Capcom-Unity blog at http://capcom-unity.com/.
PANELS
· Street Fighter V
Thursday, July 9 from 11:45AM – 12:45PM in Room 6BCF
Capcom's  Street Fighter experts will share the latest news on Street Fighter V, which will include a special guest appearance from Yoshinori Ono (Executive Producer, Street Fighter franchise). Learn how you can earn big money and everlasting fame by competing in the Capcom Pro Tour culminating in the Capcom Cup Finals later this year. Plus, get a first look at all the must-have Street Fighter licensed goods in store for the rest of the year.
· World of Capcom
Thursday, July 9 from 5:00PM – 6:00PM in Room 7AB
The Capcom team will share the latest updates on all the new and upcoming Capcom games including Street Fighter V, Resident Evil 0 and more, plus sneak peeks at all the latest Capcom merchandise and licensing products coming your way soon. There will also be some exclusive first-looks and reveals just for SDCC.