During the height of the Covid-19 pandemic lockdown, many sporting federations around the world realised the amount of potential that eSports has with regards to making money. Organisations, teams, and players could only provide their fans with live content via video games as real sport was stopped globally, so this is what they went about doing. NBA players decided to turn to NBA2k, football leagues turned to FIFA, and Formula 1 drivers too part in virtual Grands Prix to raise some money for charity. The above drew the attention of sports fans from all over the world.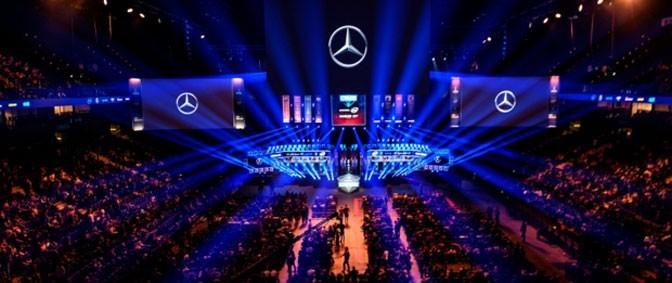 Cricket is Yet to Get Involved
Cricket organisations and cricket players have not taken much interest in virtual play, and eSports one area of the gaming world that has been pretty much unexplored by cricket. This is surprising as we believe that this is something that would attract a lot of attention from fans of cricket all over the world, especially in places such as India, where eSports is on the rise. Could you imagine all the hype that would surround an eSport Indian Premier League? The best gamers in the world of cricket, some live commentary by all of the best commentators in sport and topped off with some support from the best players. It is safe to say that it would be a huge blast.
Which Cricket Game Has the Ability to Become a Successful eSport?
Formula 1, football, tennis, and basketball all have several dedicated eSports titles, so it is quite surprising that cricket does not yet have its own eSports league or an official game like FIFA. There have been plenty of attempts by video game developers to come up with a cricket-themed video game that is just as good as the likes of FIFA 20, but none have been created so far. There once was an engagement of ICC and EA Sports, and EA Sports cricket video games were popular at the start of the century – but they were eventually discontinued due to piracy, copyright, and licensing issues.
Cricket Australia is the only organisation in the cricketing world that is on top of their game when it comes down to technological cricket innovations. They are aware of the potential that eSports have and have already worked with Big Ant Studios to develop a cricket game, Cricket 19, which they hope will attract other cricket organisations around the world to get on board. When comparing cricket video games, Cricket 19 is the most realistic and immersive one there is – when you sit down to play it you will definitely enjoy an authentic cricketing experience.
Despite the realistic experience that you get, there is obviously one thing that you will not be able to do when playing this video game, and that is bet on it. However, if love betting on cricket as much as you love playing cricket video games, there are plenty of real-life matches taking place throughout the year that you can bet on. When we want to take a break from fantasy cricket and enjoy and bet on some real-life sport, we like to head over to cricketonlinebetting.in as this is where we can find the best cricket betting odds – just like we enjoy playing the best cricket games out there, we also enjoy making use of the best odds out there.
Will eSports Catch on in Cricket?
Nautilus Mobile, an Indian company, has created a mobile-based cricket game called Real Cricket. At the time of writing, over 50 million Indians have downloaded it, but it has yet to get much support from cricket boards and official organisations. There have been some Real Cricket tournaments across India, but it is safe to say that it still has a long way to go before it will be classified as an official game.
The number of investors and spectators within the eSports industry is increasing all the time, and this is something that will only increase and flourish as technology improves and the world gets even more connected. There are more than 120 million Indian video gamers across India right now, and their ever-expanding technology sector is helping to boost these number considerably. In other words, what we are saying is that eSports in India is growing at an exponential rate. Before long, we would not be too surprised to find eSports bars cropping up around India.

We do not think that we are exaggerating when we say that eSports will probably soon end up becoming just as popular as cricket in India, and we all know just how much Indians love their cricket. If cricket is going to turn into a popular competitive eSport, then it is safe for us to assume that India will be the country that will help get it there.
Fantasy Cricket Leagues
While cricket is yet to take off in the world of eSports, it is safe to say that it has done so in the fantasy world. There are now plenty of fantasy cricket sites that you can register with and then create your own team using real players. You will then be given points depending on how well the players that you have picked go on to perform in the matches they play in. There will usually be some great cash prizes available, although often you will have to pay a fee to enter and be entitled to try and win the prizes on offer.
Why have fantasy sports leagues become extremely popular and what the different type of pleasure that you can get from a fantasy game when compared to video games? Well, to begin with, they are really popular because you have the chance to be in control. We are certain that you have taken a look at your favourite sport team, no matter what sport it happens to be, and thought to yourself that you can do a better job than the manager – fantasy sport gives you the opportunity to do exactly that.
Additionally, finishing at the top in a fantasy league is difficult to do, so if you manage to do so, you will have something that you can be proud of, even if you do not win any cash prizes. There are not many other hobbies out there that can give you such an experience. For instance, when you manage to complete a video game, it is a good achievement, but you have not been victorious over a bunch of fellow diehard fans, you have just beaten the AI. Therefore, you can get much more satisfaction and pleasure from winning a fantasy league.
Moreover, when you are playing a video game, you only think about it when you are sitting down and playing it. However, when you join a cricket fantasy league, we guarantee that you will think about your team and how you can make it better all the time. Thus, the pleasure that can be derived from fantasy sports can be felt wherever you are, while the pleasure from video games will only be felt at home.