Netmarble today announced an all-new update available for BTS WORLD, the mobile game that allows the player to manage BTS's career. Available now, the update includes the addition of Season 2, Chapter 4 to the game, following Seok Jin on his special vacation story at the hotel of horror.
In addition to this new chapter featuring Seok Jin, the November update includes:
● Newly-added 5-star cards
● Increased chance of picking Empathy and Passion cards from Nov. 4 – 11
● Increased chance of picking Stamina and Wisdom cards from Nov. 11 – 18
● November 7-day check-in event
● Bonus time event with buff to draw mileage, gold and EXP
● Free wings draw event, letting players draw wings for free every four hours
● Special in-store item package sales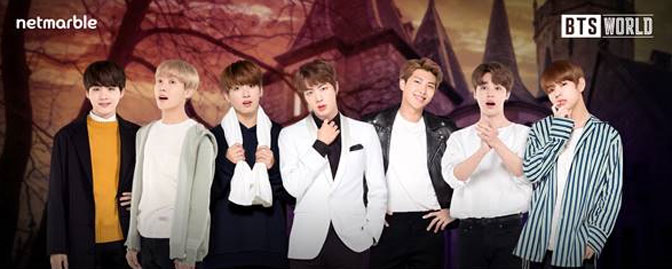 BTS WORLD includes 10,000 brand new photos and 100 video clips exclusive to the game, and players are able to interact virtually with BTS as their manager through various 1:1 interactive content.