To celebrate the launch of The Evil Within 2 this Friday, Bethesda is kicking off The Good Within fundraising campaign dedicated to raising charitable donations to support the efforts of the American Red Cross. The Good Within campaign will run through October, and to further the cause Bethesda will match all donations during the month up to $15,000.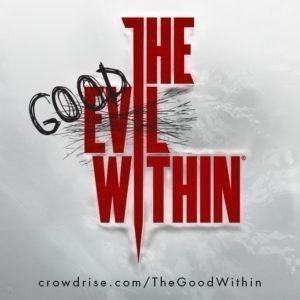 Tap into The Good Within and help us raise money for Red Cross disaster relief efforts and humanitarian aid around the world. To be part of The Good Within, head to the official donation site: www.CrowdRise.com/TheGoodWithin. You can choose to donate money to support the Red Cross as a whole or select a specific cause you would like your donation to go toward.
Bethesda is also partnering with popular streamers who will be playing the highly anticipated survival horror game The Evil Within 2 prior to its release to drive awareness of the cause. Starting today, watch fan-favorite streamers take on The Evil Within 2's twisted world of anxiety-inducing thrills!  While giving fans a sneak peek of the unreleased game, these streamers will encourage viewers to donate via www.CrowdRise.com/TheGoodWithin and promote the campaign using #TheGoodWithin hashtags on social.
For more information on The Good Within fundraiser, please visit Bethesda.net.
The Evil Within 2 is slated for release worldwide on Friday the 13th, October 2017 on PlayStation 4, Xbox One, and PC. The Evil Within 2 has been rated M for Mature by the ESRB.