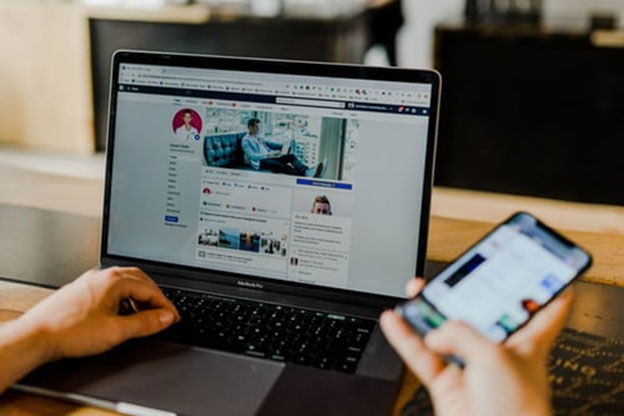 Many Android apps have been created for reading online on electronic gadgets. Nonetheless, you have to know which e-book reader is best for the particular types of books. It is because they are set in formats that limit its usage in a specific Android eBook reader.
Currently, the apps are improved and can work with many different file formats. Therefore, how do you select the best out of all the apps online? Have a look at some of the top apps reviews which have been tested and proved to be useful. By the way, you can search online on how to use eBooks apps for a better understanding. Our list includes such readers:
Bookari eBook Reader      
It's one of the commonly used apps for reading purposes. It offers a friendly environment that you can comfortably learn through your book of interest. Bookari, which was once known as Mantano, supports many file book formats, and PDF is among others. It gives the reader multiple features to customize their settings according to the file format they want to apply.
The application has a UI, which is always active. It allows its users to purchase a book and store it on an offline shelf for later. In general, the app is fine except for a few ads that pop up once you go online when using the free version. The pro-version, which has a considerable price, does not have advertisements.
EBookDroid   
It is one of the best options for eBook readers. The available features are incredible and are customized to meet the user's needs. It supports multiple file book formats as EPUBs, MOBIs, CBZ, XPSs, and others. It supports almost all the old and new file formats available on eBooks.
Its UI is very convenient and efficient. There are additional app features to enhance the effectiveness of reading: dictionaries, text highlights, and annotation tools. It provides a plug-in. It's a free app that does not contain ads.
Google Playbooks
The app works as a virtual books store. It is in the same category as Barnes or Amazon Kindle. You can upload any books for later usage. It offers proper storage for ones that you can access on your devices when on an Internet connection. There are many features which include the skims modes, book rental, and a bookmark.
It also provides a combined library for both audiobooks files and eBooks. The app is synced on many sources of books, and it uses them to provide you with relevant recommendations of books you can read. It has a variety of options to select from, such as tutorials on how professional resumes writers create CVs and other subjects, magazines, eBooks, and audio.
Foxit PDF Reader
It is one of the most excellent eBook reader apps. It provides users with a variety of tool features like forms filing, highlighting tools, and annotations. It's available on:
Also, it has a connection with PDF for security and privacy. It lets you explore a variety of useful reading. In addition, it supports audio and video tool features. You can read through the apps speaker. It has an impressive layout with a day and night reading mods. You can comfortably use it in any file format.
Full Reader
The app provides you with a modern book outlook for reading. It was previously known as FReader before changing to Full Reader. It can be used on several file book formats like CRB and MP3 audiobook formats.
The UI is well-designed and offers a simplified and well-convenient app interface. The readers can comfortably access a PDF tutorial on how to write a professional resume. There are other tool features such as translation into more than 90 languages, Google Drive services, Dropbox, and Cloud back up.
AIReader
AIReader is a new application. However, there is an old version of its Android file. You can use it on MOBI, PRC, EPUB, and RTF formats. Its interface is well-customized by multiple tool options such as page annotations, turnings of pages, day/night mode, and auto scrolls. The app is on Google Play at no cost. It has an active UI but with a few adverts showing up.
The readers find it convenient and easy to read using the applications. You can access multiple books at your own time to enjoy. Check more of the Android apps online and have tested what they can do for you.