Michael Blaker
Game Industry News is running the best blog posts from people writing about the game industry. Articles here may originally appear on Michael's blog,
Windborne's Story Eatery
.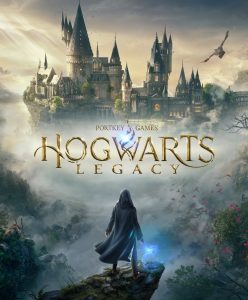 Hey all I'm back with a look at this upcoming year and it's games for Video Game Tuesday. It's my Most Anticipated 2022 Games!
Hogwarts Legacy: I've always been a sucker for the Potter books, as I loved them as a kid and some of my fondest memories of travel was the road trips me and my dad took around the country listening to the books on tape/cd. Whether this can live up to the premise of delivering a full "Hogwarts" experience remains to be seen. Hopefully this supposedly open world will deliver.
Breath of the Wild 2: Supposedly this is releasing in 2022, but we'll wait and see. Any new Zelda game is usually spectacular, but I can't wait to see what the sequel to the utterly groundbreaking BotW will be like. I know I'm far from the only person waiting for it.
Forspoken: This looks like it's going to be very interesting as it's an odd take on the Isekai genre in a highly realist graphics engine and deals with a young woman who gets sent into a fantasy world with all kinds of magic and it looks like it'll be open world.
Honorable Mention
Horizon Forbidden West: I really need to play the first entry, and since I finally got my PlayStation 5, I'm very much looking forward to getting my hands on it. Whether I'll get the chance before the holidays end remains to be seen.