Michael Blaker
Game Industry News is running the best blog posts from people writing about the game industry. Articles here may originally appear on Michael's blog,
Windborne's Story Eatery
.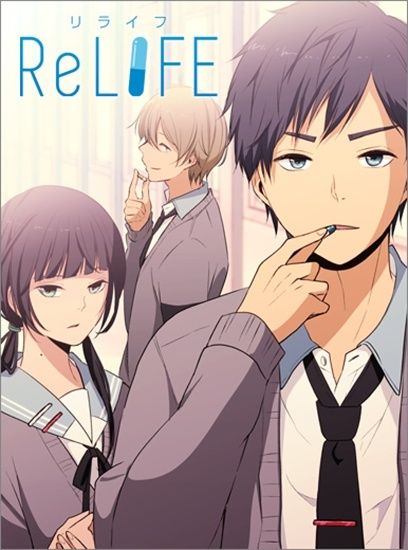 This week on Shoujo Saturday I'm covering a series I found recently and enjoyed quite a bit. It's ReLIFE by Yayoi Sou!
Plot Synopsis: The story follows Kaizaki Arata, a 27-year-old jobless man who fails at every job interviews he had after quitting his last company which he only last three months. His life changes after he met Yoake Ryou of the ReLife Research Institute, who offer him a drug that can change his appearance to 17-years-old again and to became a subject in a one-year experiment in which he began his life as a high school student again.
Plot: That premise is pretty interesting and the way it's handled in the story is pretty good, I'm looking forward to the romances blossoming!
Character: Arata is a pretty good main lead, and Ryou is a pretty good secondary character, but it's the rest of the cast that makes this series. I particular like the homeroom teacher, she seem's like a handful.
Art: The art is quite good, spectacular actually considering it's self-published.
Overall: If you want a good slice of life series with romance, this a good one to read.
For those who like: Slice of Life, Drama, School Life, Romance, Redos, Great Cast of Characters, Fantastic Artwork, Spectacular Plot.
Not for those who don't like: Any of the above, but how can you hate it?