Michael Blaker
Game Industry News is running the best blog posts from people writing about the game industry. Articles here may originally appear on Michael's blog,
Windborne's Story Eatery
.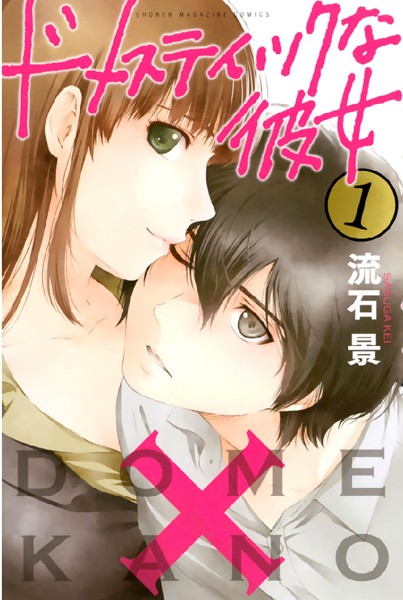 This week for Shoujo Saturday I'm covering a series I just started reading, and loved despite it being a pretty depressing series. It's Domestic na Kanojo, or a Domestic Girlfriend in English, by Sasuga Kei.
Plot Synopsis: Tonight, Natsuo loses his virginity. His partner? Her name is Rui and he just met her today after school. She's the one that brought up this whole situation, stating that she wanted to simply gain the knowledge about sex. She does not want to start a relationship, nor does she care about Natsuo. Afterwards, Natsuo feels guilty for losing his virginity to a girl he doesn't even particularly like. Mostly, it makes him feel like he betrayed his high school teacher, who is also his first love, Hina.
Plot: First off yes there is a sex scene in the first chapter, it's not explicit and rather tame for a sex scene. Second the problems that Natsuo faces in his romance aren't always approved of by society, like his love for Hina. However I think that this is what makes this series great, because it chooses to make the characters more real by having them love who they love, even if society frowns upon that relationship. I believe you can't really choose who you fall in love with sometimes, and that those who find such happiness should seize it when they can as life is unforgiving and everyone needs some love.
Characters: Of all the cast I enjoy Hina and Natsuo's relationship the most, although Rui is quite close in my favorites. That isn't to say the rest of the cast is bad, they aren't at all, it's just that of all the cast I understand Hina and Natsuo the most.
Art: The art is Shonen, but the plot is decidely Seinen which is quite surprising considering this is published in a Shonen magazine.
Overall: I love this series, and I can't wait to read more chapters. Personally I'm rooting for Hina, out of the potentials.
For those who like: Romance, Drama and lots of it, Slice of Life, Real Characters facing Real Emotional Problems, Great Cast of Characters, Excellent Artwork.
Not for those who don't like: Any of the above.