Michael Blaker
Game Industry News is running the best blog posts from people writing about the game industry. Articles here may originally appear on Michael's blog,
Windborne's Story Eatery
.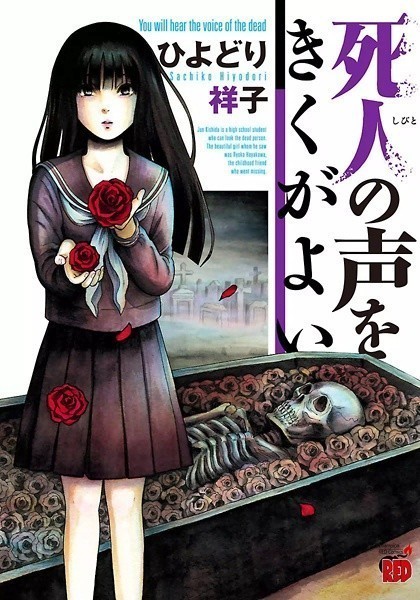 This week for Sensate Saturday I've got another Quick Review. It's You Will Hear the Voice of the Dead by Hiyodori Sachiko!
Plot Synopsis: Kishida Jun is a sickly high school student who can see dead people. One person in particular is following him around: his childhood friend Hayakawa Ryoko…
Plot: The plot is very messed up. If you can't handle horror don't read this series, it will probably give you nightmares. I personally won't be continuing to read the rest of the series after this first chapter, I have enough nightmares to deal with normally and I don't particularly want to add to them by reading this. If you like Horror though, this will probably be an awesome series for you.
Characters: Jun is an odd main character, I get the feeling that he just sort of goes through life, not really attempting anything. Although being sickly I guess that's enough of a reason to do so. Ryoko is a silent character the entire time in this first chapter, but still I found her to be interesting. Just not enough to get over my aversion of the Horror genre.
Art: The art fits the series perfectly, tons of shading make the entire chapter feel incredibly dark. No complaints really on a technical side I could see.
Overall: If you like Horror this will probably be amazing, but for those who don't like it they should stay away.