Michael Blaker
Game Industry News is running the best blog posts from people writing about the game industry. Articles here may originally appear on Michael's blog,
Windborne's Story Eatery
.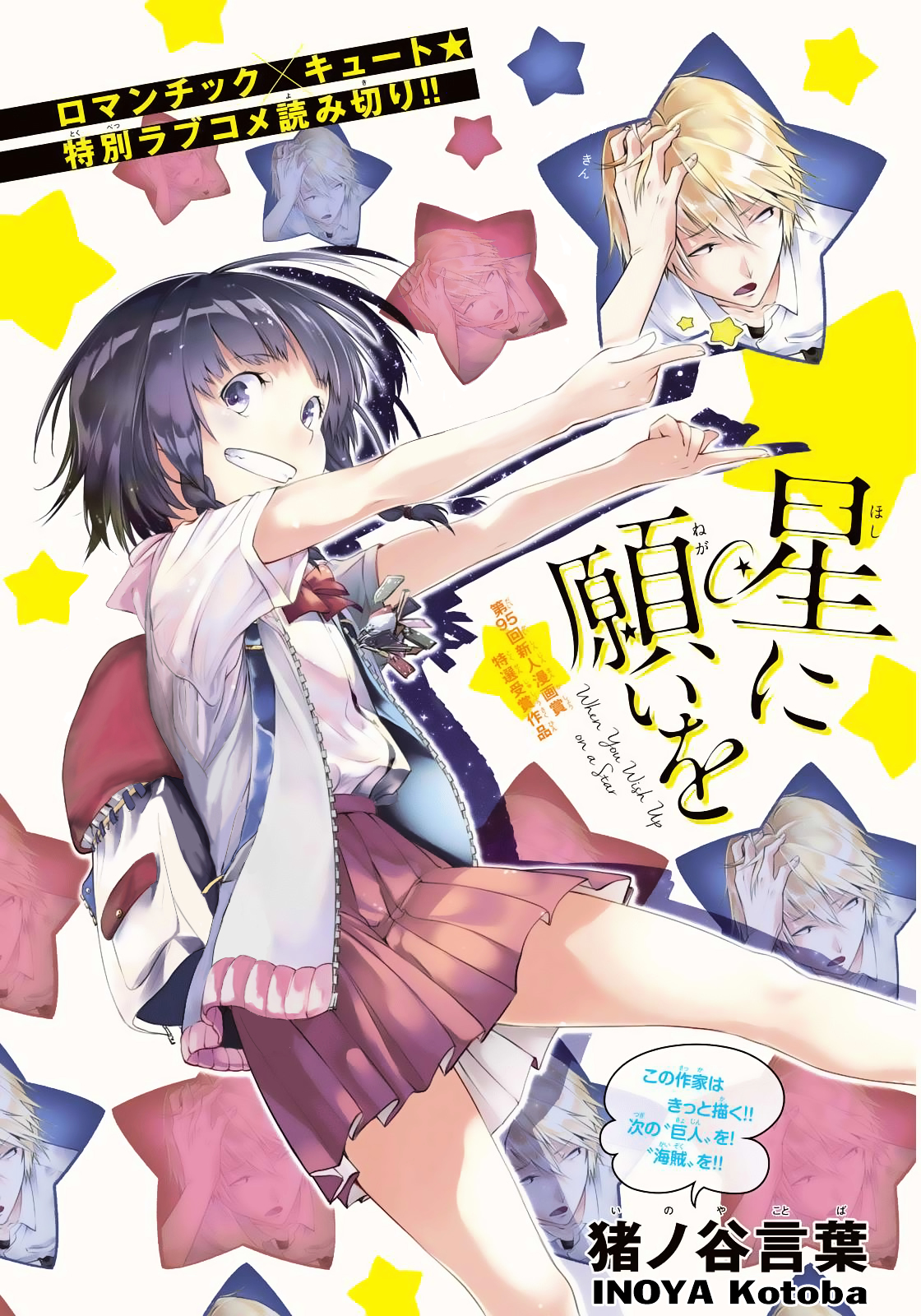 This week for Sensate Saturday I'm doing another One-shot! It's Hoshi ni Negai wo by Inoya Kotoba!
Plot: Nozomi joined the Astrology club to fufill her desire to make a wish upon on a shooting star, however the club was a refuge for Musashi Satou the sole member before Nozomi. Satou doesn't like hassles and joined the club only because it was empty and he was forced to join a club by his teacher. Unfortunately for him Nozomi is a huge hassle and all he wishes for is for her to leave the club and him alone.
Plot: The plot is pretty awesome, and I found myself getting a bit misty eyed at the end of it. That being said some of the gags were a bit annoying, but they weren't too bad. I really enjoyed this one-shot and it could've easily been an amazing series with just a couple more chapters.
Characters: Satou is a great male lead, he knows what he wants out of life and tries his best to get it, unfortunately for him Nozomi doesn't take the hint very well and constantly sticks by him in order to make up for the fact that she's alone more often than with her family when at home. Nozomi on the other hand is a pretty decent female lead, but her gags are a bit annoying.
Art: The art is excellent, and easily Shueisha quality level work, although the one-shot was published by Kodansha.
Overall: An excellent One-shot that's only faults are some gags, and the lack of resolution due to the series being only one chapter long.
For those who like: Romance, Drama, Comedy, Slice of Life, School Life, Excellent Cast of Characters, Fantastic Art, Great Plot.
Not for those who don't like: Any of the above.