Michael Blaker
Game Industry News is running the best blog posts from people writing about the game industry. Articles here may originally appear on Michael's blog,
Windborne's Story Eatery
.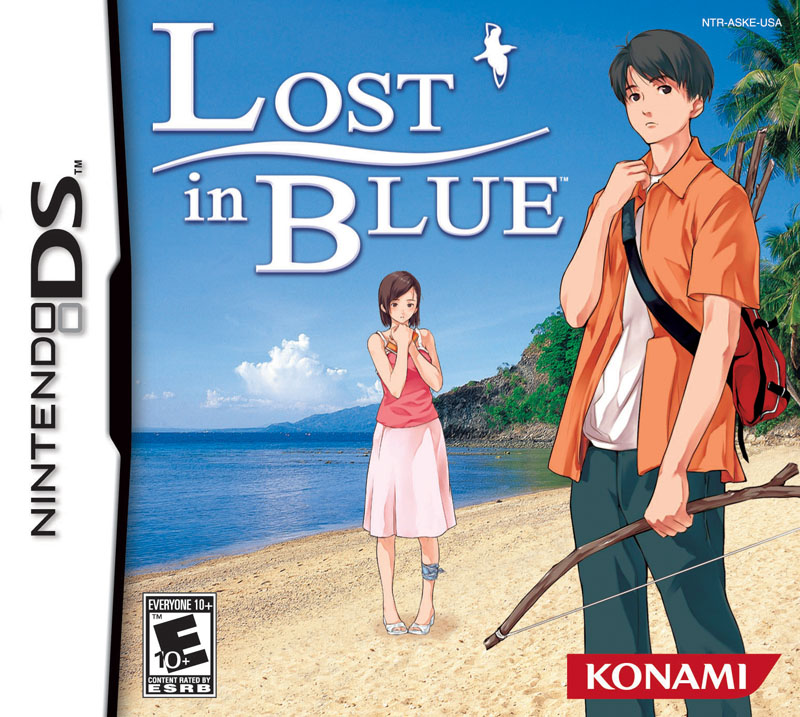 This week for Retro Game Friday I'm covering a game I think was a launch title for the Nintendo DS way back in 2005. It's Lost in Blue!
Plot Synopsis: The story begins with the protagonists, a pair of teenagers named Keith and Skye, riding on ship when a massive storm causes the vessel to sink. In the commotion, Skye manages to get on a life raft while Keith plunges into the water, at which point he loses consciousness.
Plot: The plot is kind of simple, find the beautiful girl who was shipwrecked with you and break her glasses to cause her to rely on you to get off the island hopefully falling in love with your player character. Okay so that really isn't the whole plot, but this is definitely a game where the girl is rather helpless due to her poor eyesight. Which is a shame because I sucked at this game and I could never get her to open up to me enough so she would help me around the camp. Maybe because I suck at gimmicky games and she'd never date a loser like me.
Gameplay: Being a launch title of the Nintendo DS it relied heavily on all of the gimmicky functions of the system, like blowing on the microphone to start a fire while alternating between hitting the L and R buttons. Or fishing by using the stylus.  If they didn't rely on the gimmicks for this game, I would've enjoyed the hell out of playing this game; and wouldn't have forgotten about it until I was looking for a shoe to squash a bug and saw the game box lying in a corner of my closet I never look in.
Music: Like the rest of the portable games I review, I never really listened to the music for this game, mainly because I'd play this on a plane, which is already awkward enough.
Art: The great thing about this game is the artwork, later games in the series seemed to drop the anime-style art, but I think that was to the detriment of the game.
Overall: If you enjoy gimmick laden games, and want to play a great dating simulator play this. Wait it was a dating simulator right?
For those who like: Survival Simulator, Gimmicks.
Not for those who don't like: Either of the above mentioned items.