Michael Blaker
Game Industry News is running the best blog posts from people writing about the game industry. Articles here may originally appear on Michael's blog,
Windborne's Story Eatery
.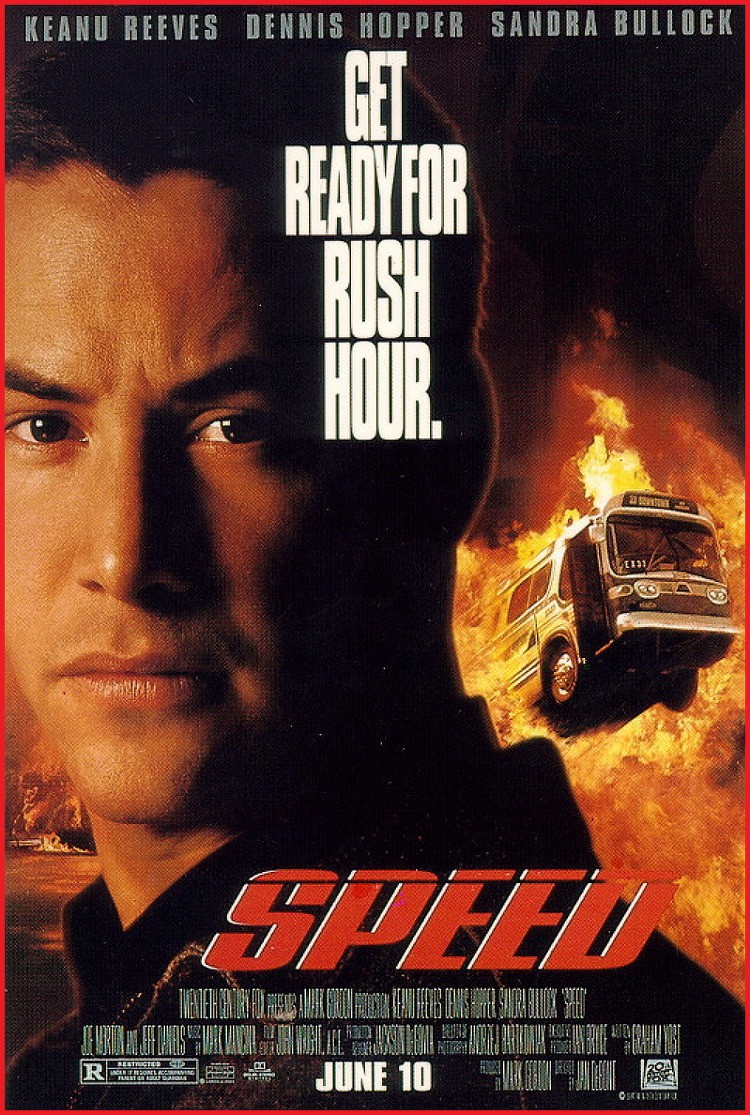 I'm back with a movie I had a really hard time remembering the name of for some odd reason for this week's Movie Monday. It's Speed!
Plot: The plot is pretty great, and while it's nothing spectacular by today's standards, it was pretty good at the time. That being said it's nothing amazing either. I enjoyed the movie when I was younger, mostly because it seemed so thrilling, but I'd probably be bored if I saw it for the first time today.
Casting: Keanu Reeves plays the lead male character Traven, and did a pretty good job at it. Sandra Bullock played the female lead Annie and she did an awesome job at the role. The rest of the cast was good as well, but those two were definitely the stars of the film.
Cinematography: There weren't many special effects in terms of post-filming editing, but the stunts were quite awesome to watch.
Music: I don't remember much of it, but I remember thinking it fit the film perfectly at the time.
Overall: A fun film to watch, but it may not be as thrilling with today's standards.
For those who like: Crime Thillers, Action, Drama, Great Stuntwork.
Not for those who don't like: Any of the above.