Michael Blaker
Game Industry News is running the best blog posts from people writing about the game industry. Articles here may originally appear on Michael's blog,
Windborne's Story Eatery
.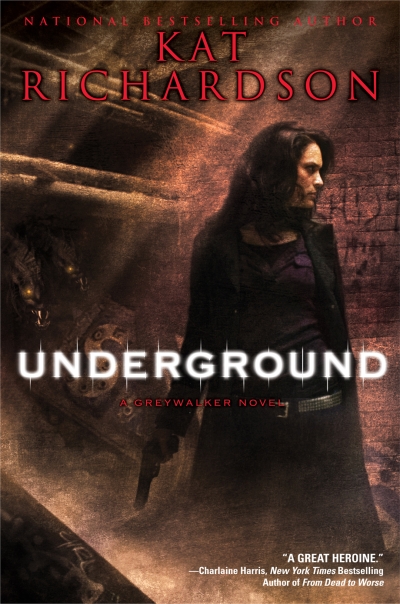 This week for Bookish Wednesday I'm covering the third entry in the Greywalker series! It's Underground by Kat Richardson!
Plot Synopsis: In the cold of winter, Pioneer Square's homeless are being butchered, and zombies have been seen roaming the streets of the underground city buried beneath modern Seattle. Greywalker Harper Blaine is asked to investigate by her friend Quinton, who fears he may be implicated in the deaths.
Plot: The plot of this entry covers some really interesting points in the Greywalker universe, with Harper getting used to her powers a bit more and her becoming more and more accustomed with the supernatural. I won't say more or I'll spoil it, but I really enjoyed this entry quite a bit.
Characters: We get to meet a few new characters and get to see new sides of characters we already knew. Quinton is the real star of this entry, and I really enjoy his character. Hopefully his character keeps getting even more interesting as the series goes on. I'm actually really glad that Harper has gotten over her denial about her powers because it makes her a much better character. The first two books weren't so great for her in that regard.
Overall: A great entry, in a series that's proving to be quite interesting.
For those who like: Urban Fantasy, Action, Drama, Mystery, Great Cast of Characters, Excellent Plot.
Not for those who don't like: Any of the above.