Michael Blaker
Game Industry News is running the best blog posts from people writing about the game industry. Articles here may originally appear on Michael's blog,
Windborne's Story Eatery
.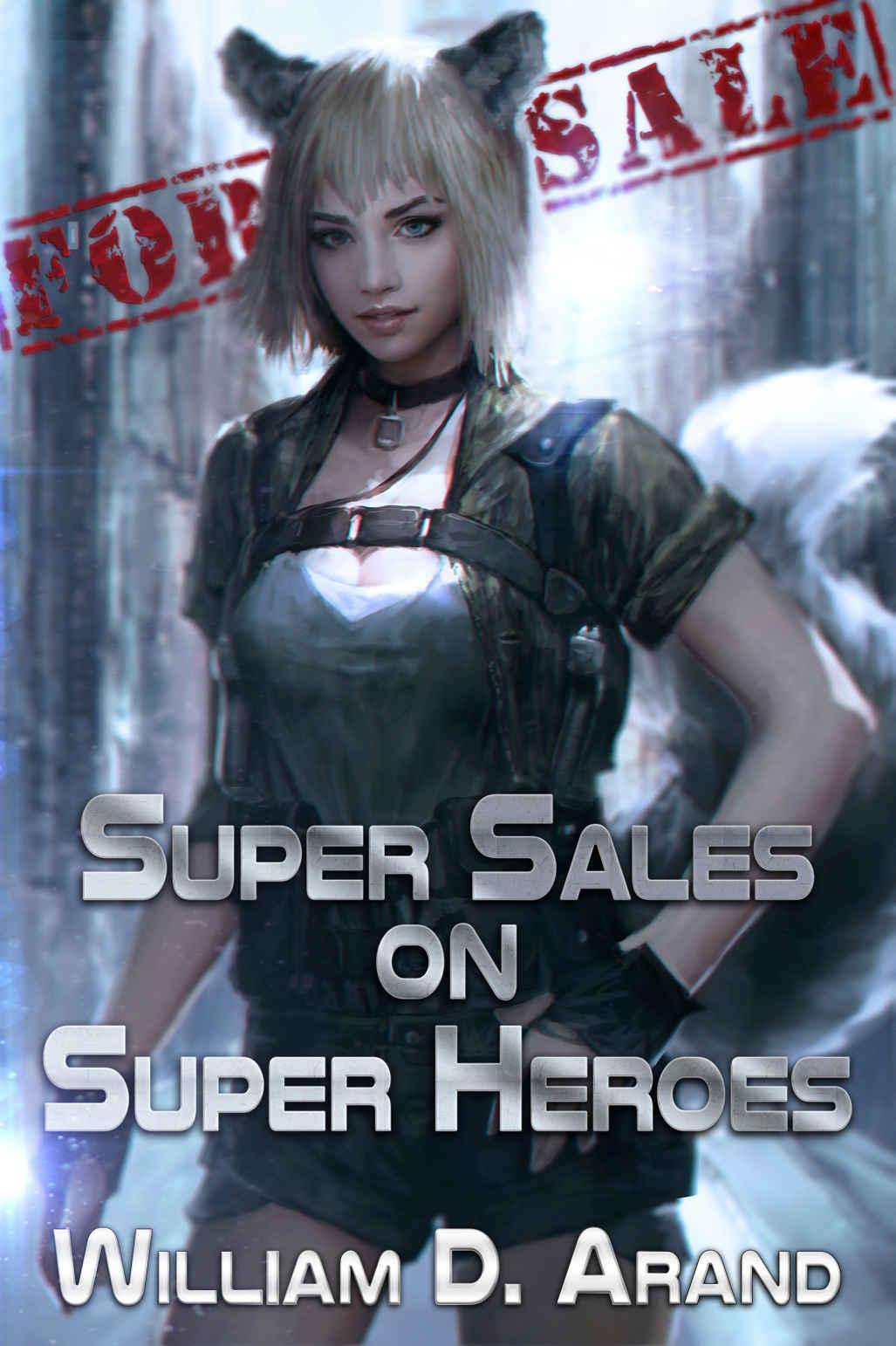 This week for Bookish Wednesday I'm covering a book I really earlier this year. It's Super Sales on Super Heroes by William D. Arand!
Plot Synopsis: In a world full of super powers, Felix has a pretty crappy one. He has the ability to modify any item he owns. To upgrade anything.  Sounds great on paper. Almost like a video game. Except that the amount of power it takes to actually change, modify, or upgrade anything worthwhile is beyond his abilities. With that in mind, Felix settled into a normal life. A normal job. His entire world changes when the city he lives in is taken over by a Super Villain. Becoming a country of one city. A city state. Surprisingly, not a whole lot changed. Politicians were still corrupt. Banks still held onto your money. And criminals still committed crime. Though the black market has become more readily available. And in that not so black market, Felix discovers he has a way to make his power useful after all, and grasps a hold of his chance with both hands.
Plot: The plot is pretty amazing and while I won't spoil anything I will say that I'm looking forward to the sequel. However the main plot device of this is pretty awesome so congratulations to Mr. Arand. This is a novel by the author of the Selfless Hero Trilogy so if you enjoyed those books, you'll love this one.
Characters: Felix is a pretty awesome lead character, in that he's not a hero. He absolutely is not a good person. He's not malicious or anything, but he's not a saint either. He's just a normal guy, with a slightly not normal power. The rest of the cast is also awesome, and I honestly can say that I might have even looked forward to eating a pancake after reading this book, and I really don't enjoy pancakes all that much. Waffles sure, but pancakes no.
Overall: This book is a great read, and while it certainly isn't meant for kids, older teens might get a laugh or two out of it.
For those who like: Urban Fantasy, Superheroes, Villains, Drama, Action, Excellent Plot, Stupendous Cast of Characters.
Not for those who don't like: Any of the above.