Michael Blaker
Game Industry News is running the best blog posts from people writing about the game industry. Articles here may originally appear on Michael's blog,
Windborne's Story Eatery
.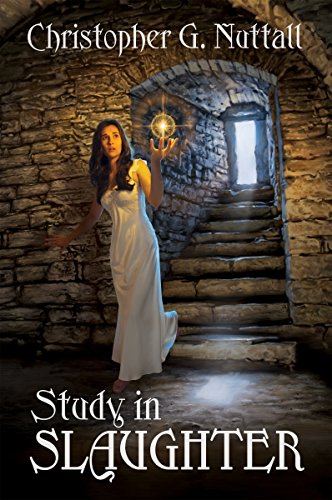 This week for Bookish Wednesday I'm covering the third entry in the Schooled in Magic series! It's Study in Slaughter by Christopher G. Nuttall!
Plot Synopsis: Brimming with new ideas for magical research, Emily returns to Whitehall School for her Second Year, only to discover that things are going to be different. Her friends have become sports-mad fanatics, her new roommates are strangers to her, her new classes are far harder and one of the teachers seems to actively dislike her. As she returns to the comforting routine of the only place she considers home, she finds that Second Year will be far harder than the first.
Plot: This is probably my least favorite entry in the series thus far, and while I understand why I don't like it and why I'm hopeful it won't happen again, it would be super spoilerific to state why that is. Needless to say that this is probably a big turning point in the series as Emily is finally settling into the magical world she's found herself in and is trying to come to terms with her new status as a noblewoman.
Characters: We get to meet a few new characters in this book, but my favorite newcomer is probably Gorgon, as I've always had a soft spot for underdogs. The rest of the newcomers are pretty great in general all around, although there are some you just want to hate which is probably working as intended by the author.
Overall: This is a solid, if slightly underwhelming, entry to a series that is starting to become quite good as it goes along.