By almost any measure, 2016 was a good year for gamers. We ended up with multiple titles in every genre. There was almost certainly something for everyone this year, from casual titles to hardcore adventures and RPGs, detailed simulations to lighthearted puzzle-based games – and everything in-between.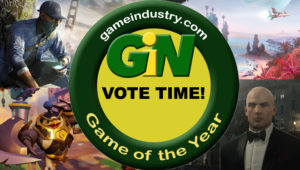 All of the consoles, the Xbox One, PlayStation 4 and WiiU, released good original content, and many games went cross-platform. PC gaming also continued to rise in popularity, with less expensive systems providing the power to play all but the most high-end offerings. And the indie scene could not be healthier, with independent titles doing well alongside AAA-published games.
We counted all your nominations, and now have the five best games for each category nominated and ready for voting. Make your vote count, and may the very best games win!
You can begin your voting, right here.