And here we are, the third and final part of my annual Hardcore Awards. This time I am going to answer the questions I am sure to get about why certain titles were not added to my best games list. After careful deliberation, I came across seven titles that were close to making the list but just fell short. Here they are in no particular order.
FORZA MOTORSPORT 7 (Microsoft Studios, Xbox/PC, Played on Xbox One X and PC)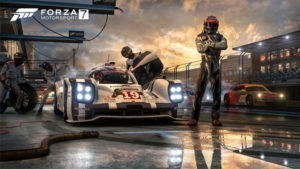 You all know me. I love both Forza series. Forza 7 is a graphics powerhouse, especially on Xbox One X, as one of the games that runs at 4K resolution, 60 frames per second. However, it is starting to feel from a case of sameness. The previous game just feels a bit better, though I will still go back to 7. There were some complaints about the way cars are collected, again leading up to issues with what were accused of microtransactions (though crates are actually purchased with IN GAME currency,) but it didn't stop me from playing it.
FIRE PRO WRESTLING WORLD (Spike Chunsoft, PC, Played on Steam via Early Access)
After my disappointment with WWE 2K18, my only other choice for virtual pro wrestling came in the form of Fire Pro's much anticipated return. And what a return it is. While the game is not licensed by any wrestling promotion, that doesn't stop fans of the game from creating any wrestler and any promotion possible. The game is the prime example of a wrestling game sandbox, and is just an absolute blast to play. While a PS4 version is scheduled to come out soon, the PC version has recently become a full retail release. My Honorable Mention award is based on the Steam Early Access version that I played, and I will get more hands on with the final release soon.
PREY (Bethesda, Multiplatform, Played on Xbox One)
Bethesda's System Shock-style experience Prey surprised me. Keep in mind this is from the same studio that developed a game I did not enjoy in Dishonored 2 (Arkane Studios,) but I actually enjoyed by time investigating the Talos station in order to find out just who I really was. Right up to the surprise ending I was never left disappointed at all and am curious to see where the story will lead from here. As I wait for Night Dive Studios' upcoming System Shock reboot, this is the closest I could get to that classic series.
TEKKEN 7 (Bandai Namco, Multiplatform, Played on Xbox One)
Tekken is one of my favorite fighting game franchises, and for the most part, Tekken 7 delivers on its gameplay. It didn't make the top 5 because of the limited number of single player game modes (though Treasure Battle takes up most of my time) and the high price of downloadable characters such as Geese Howard ($10 compared to the same price Injustice 2 offers for packs of three fighters.) Still, the game is well worth playing.
ASSASSIN'S CREED ORIGINS (Ubisoft, Multiplatform, Played on Xbox One X)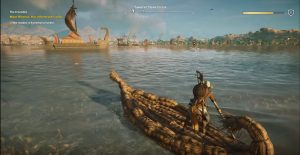 Another amazing showcase of what the Xbox One X can do, Assassin's Creed finally returns to glory as one of the best experiences I had since Black Flag. The setting of Ancient Egypt is perfect for this series and the changes to the gameplay make it feel more like open world RPGs than before Sure there is still all the loot collecting and observation point climbs, but there is much more to do. I'm glad to see this series return to glory, and it looks like the year off was put to good use.
HORIZON: ZERO DAWN (Sony, Played on PS4 Pro)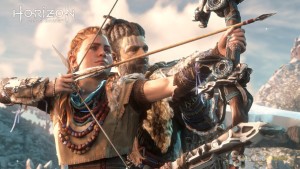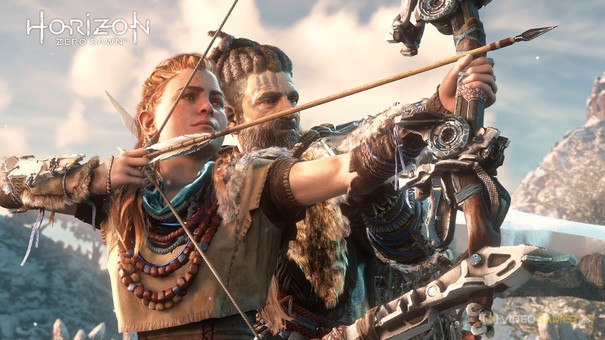 Sony's open-world dinosaur hunting experience is an absolute joy to play. Though the plot can be deemed somewhat predictable, constantly hunting down robotic dinosaurs never gets old, and the visuals on PS4 Pro look amazing. I wasn't able to try out the expansion, but I hope to change that soon.
CITIES: SKYLINES (Paradox Interactive, Played on Xbox One)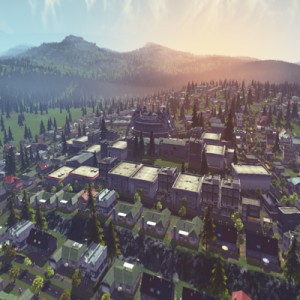 Yes, Cities: Skylines has been out on PC for a while, but the Xbox One edition was released this year, and I finally got the chance to enjoy it. The game translates well to Xbox One, and as a Game Preview title, I was able to get a good deal on it. Micromanagement can become a pain at times, but being able to build your own city without being chained down by always online DRM (I'm looking at YOU, EA) more than makes up for it. The game has since moved to a full retail release and I encourage all SimCity players on Xbox One to take a look at it.
SUPER MARIO ODYSSEY (Nintendo, Switch)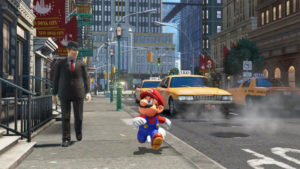 Time and deadlines can be a real pain, and for Super Mario Odyssey to be played after I wrote my Best of the Year list is an absolute crime. The Mario games (well, maybe aside from Sunshine) have always been a treat for me to play, so why not make Odyssey more of the same. I was worried that the whole Cappy element would be more like a gimmick that would ruin gameplay (similar to the Fludd) but I was so wrong. Even better, just when I thought I got all the moons that the stage had to offer, it turned out I only had a third of what was available. I absolutely love this game, and if I could redo my best of the year list, it might have made it to the top of the list. I might have to do a recount in the end.
With that, 2017 now comes to a close. I hope to see more great games come out in 2018, and now that I'm also covering the Switch as well as Xbox and PC, my horizons will soon be broadened even further!
Currently Playing: Legend of Zelda: Breath of the Wild, Mario Kart 8 Deluxe and Super Mario Odyssey (Switch)
Waiting For: MAGFest