The championship began Sep 1st at 9:30 PDT at the Forum in Los Angeles when thirty-two teams began their journey to be crowned world champion in Call of Duty Black Ops III. This is the biggest Call of Duty event with the highest stakes. First prize is $800,000, second prize is $250,000, and third prize is $150,000 with a total pay out of $2 million. Day one of the world championship was also the first day of the group stage, which will end on day two. The group stages are a round robin group play ending in the top two teams going on to the double elimination round. Every team plays for best of five.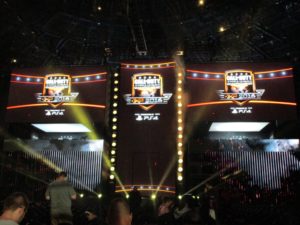 Each match consists of five maps and four modes. The modes are hardpoint, search and destroy, uplink, and capture the flag. Hardpoint is a king of the hill style mode where teams compete over specified hardpoint locations to earn points. Each hardpoint lasts for one minute before moving to a new location. The team that reaches 250 points first before the end of the five-minute time limit is reached wins. Capture the Flag is where you capture the other team's flag. In this mode the player takes the flag to your team's home base. Your team flag must be at the home base to score points. Hardpoint consists of two rounds with five-minute time limits each. Uplink is where teams capture a satellite drone and take it to the uplink station. There are two rounds and teams switch sides at half-time. The first team with 10 points or the most points when the timer runs out wins the round.
In Search and Destroy players seek out and destroy one or two objectives in the map with a single bomb or kill all the players of the other team. Rounds are won when the objectives are met before the two-minute time limit. Because re-spawning is not allowed a team can win if the other team is eliminated. The maps played are evac, infection, fringe, breach, stronghold, and redwood.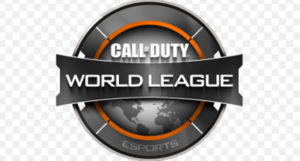 Prior to each match players choose which item to ban or protect. These are weapons, scorestreaks, equipment, and even specialist weapons or abilities. Bans and protects apply to both teams. Players choose bans according to the other team's strength. Following the bans and protects players chose their specialists. No two players on a team can select the same specialist and ability. Players need to decide which specialist and ability is good for their strengths and styles of play and best for the mode and map. Bans and protects and choice of specialist require strategy and the best for the team's advantage.
Coming into day one teams where divided up into groups A – H. Where stats from stage 2 are available they will be mentioned, K/D is Kill/Death ratio and SPM is score per minute. The higher the Kill/Death ration the better the team. The best teams with most favorability coming in are over 1.0.
Group A – Millenium, Splyce, eUnited, and Black Forest (Revoltables).
Millenium and Splyce are the dominant European teams in this group. Coming into the championships Millenium has a K/D of 1.03 and SPM of 215.2 and Splyce the other favorite has a K/D of 1.01 and SPM of 218.6.
Group B – Rise nation, Hypergames, Apotheon eSports, and Supremacy.
Rise Nation has a K/D 1.01 and SPM of 228.6 while Hypergames stats are K/D 1.05 and SPM of 234.9 and Supremacy with K/D .93 and SPM 206.5. Apotheon eSports are coming in with a K/D of 0.99 and SPM of 210.6.
Group C – Luminosity, Mindfreak, FAB games, and Chiefs eSports.
Leading the group is Mindfreak with a K/D of 1.21 and SPM of 227.3. Luminosity has a K/D of 1.03 and SPM of 222.0 and Chiefs eSports Club with a K/D of 1.04 and SPM of 221.9.
Group D – Renegades, Allegiance, Epsilon eSports, and PuLse Gaming.
Epsilon eSports have a K/D of 1.06 and SPM of 210.7 while Team PuLse Gaming has a K/D of 0.84 and SPM 198.5. Epsilon eSports has a K/D of 1.06 and SPM of 210.7.
Group E – FaZe, eLevate, Most Wanted, and Giants Gaming.
The team to watch is Giants who have the most inconsistent results but can surprise in competition. Faze and eLevate are the heavy hitters of this group. FaZe with a K/D of 1.09 and SPM of 219.9 and Team eLevate with K/D of 0.99 and SPM of 214.1. Giants Gaming are K/D of 0.96 and SPM of 200.9.
Group F – Team Infused, Kaliber, Lethal Gaming, and Tainted Minds.
Kaliber didn't do well on the online qualifier but from their early struggles they have a good roster but are still not expected to break out of the top eight. The one to watch is Infused. Infused has a K/D of 1.01 and SPM of 223.3 while Kaliber comes in with a K/D of 0.94 and SPM of 217.1. Tainted Minds have a K/D of 1.03 and SPM of 218.3.
Group G – EnVyUs, OrbitGG, Cloud 9, and Vitality.
EnVyUs and Cloud 9 are expected to take the top spots from this group. Team EnVyUs has a record of K/D 1.06 and SPM of 230.0. OrbitGG is K/D 1.04 and SPM 241.2. Cloud 9 with K/D of 1.03 and SPM 215.0 and Vitality has a K/D of 0.94 and SPM of 207.7.
Group H – Optic Gaming, compLexity, PNDA, and Team LDLC.
PNDA came to the championship as an online qualifier team and could be a good team in the competition but are competing with team OpTic Gaming. OpTic gaming leads this group and was the winner of the first CoD championship five years ago. They are a favorite to win the championships.  OpTic Gaming has a K/D of 1.03 and SPM of 223.9. Complexity is K/D 0.95 and SPM of 209.6 and Team LDLC are K/D of 0.93 and SPM of 221.3.
Final match scores for day one:
Allegiance vs PuLse Gaming (3-0)
Lethal Gaming vs Tainted Minds (3 – 1)
Team Infused vs Team Kaliber (2 – 3)
Renegades vs Epsilon eSports (1 – 3)
Team eLevate vs Most Wanted (3-0)
Rise Nation vs Apotheon Esports (3 – 2)
Millenium vs Splyce (1 – 3)
FaZe Clan vs Giants Gaming (3 – 0)
HyperGames vs Supremacy (3-0)
eUnited vs Black Forest (3 -0)
Luminosity Gaming vs Mindfreak (3-2)
FAB Games vs Chiefs eSports Club (3 – 2)
FaZe Clan vs Most Wanted (3 -0)
Team Kaliber vs Tainted Minds (3-2)
Epsilon eSports vs PuLse Gaming (3-2)
Team Infused vs Lethal Gaming (3-20
OrbitGG vs Vitality (3-1)
Team eLevate vs Giants Gaming (3-0)
Renegdes vs Allegiance (2 – 3)
Team EnVyUs vs Cloud9 (3-2)
OpTic Gaming vs complexity Gaming (2 – 3)
PNDA vs Team LDC (3-0)
Mindfreak vs ChiefeSports Club (3-1)
Luminosity Gaming vs FAB Games (0-3)
OpTic Gaming vs complexity Gaming (2-3)
Millenium vs eUnited (3-1)
Cloud9 vs Vitality (3-1)
Splyce vs Black Forest (3-1)
Apotheon eSports vs Supremacy (3-1)
Rise nation vs Hypergames (3-0)
compLexity Gaming vs Team LDLC (3-2)