Michael Blaker
Game Industry News is running the best blog posts from people writing about the game industry. Articles here may originally appear on Michael's blog,
Windborne's Story Eatery
.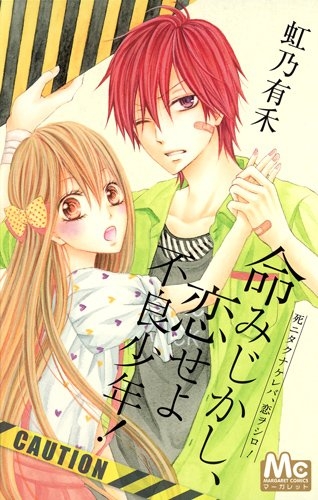 This week for Sensate Saturday I've got another Quick Review! It's Inochi Mijakashi by Nijino Yuka!
Plot Synopsis: If you don't date her, you'll die! That was the prediction made to that delinquent boy. But…what will be his destiny?
Plot: The plot is fairly original, not completely original, but it's definitely rare enough that I enjoyed it. The first chapter is pretty good, and considering that the series is so short, only seven chapters, I'll probably end up reading the entire thing soon.
Characters: Masayoshi is a typical high school boy, who ended up becoming a delinquent much to his annoyance. Yuu on the other hand is rather nice girl, although fairly stereotypical.
Art: The art is great, but considering that it ran in a Shueisha serialization that is pretty much a given.
Overall: A decent enough series for those who want a quick Romance read, I'm giving the go ahead for now.
For those who like: Slice of Life, Romance, Drama, School Life, Great Art.
Not for those who don't like: Any of the above.