The Future Of Gaming: What Does 2019 Have In Store?
2018 was one of the most eventful years ever for gaming fans, but as the year draws to a close, it's time to look forward to what 2019 has in store for us. The gaming world never stands still and the next twelve months promises to be an exhilarating journey. Here are just a few of the developments we can expect before the decade is out.
Star Wars, Cyberpunk And A Whole Lot Of Sequels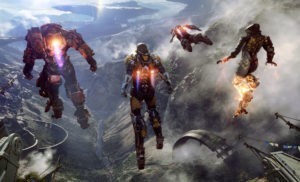 New titles are the lifeblood of the gaming industry and the next twelve months is likely to feature the release of a string of blockbuster titles, including Anthem, a shared-world shooter that appears to be EA's take on Destiny. Packed with Mass Effect-style battles, written by Drew Karpyshyn who penned KOTOR as well as two of the Mass Effect titles, and with an emphasis on co-operative play, Anthem will also be notable for its avoidance of the whole microtransaction problem (of which more later).
If you thought the world had seen enough Star Wars, you'd be wrong, and the relentless tide of Lucas-inspired content is set to bring us a new Star Wars game in 2019. Jedi: Fallen Order will be set in the Star Wars universe timeline between the Revenge Of The Sith and A New Hope, but other than that, we know very little, including any released date details, but hopes are high.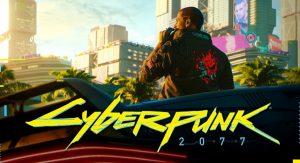 One sci-fi open world title that we can be more certain about is Cyberpunk 2077, a heavily trailed and greatly anticipated game set in a dense dystopian metropolis known as Night City. From what we've seen, this beautiful yet grungy first-person shooter, which plunges players into a world of high-tech gadgetry and espionage could well live up to the hype generated by its early publicity.
And there will be no avoiding the sequels in 2019. Strictly speaking 2019's Resident Evil 2 title is a remake not a sequel, based on the 1998 classic, but fans of the series will be desperate to see how the reimagined horror plays on a modern gaming engine. 2019 is also likely to see the launch of a string of follow-ups in series including Gears Of War, The Last Of Us, Beyond Good and Evil and Bayonetta, while there are even whispers that the long-awaited sixth instalment of the Skyrim series may possibly drop towards the end of the year, though nothing is yet confirmed.
Loot Boxes And Red Tape
If there was one thing that was impossible to avoid in the gaming world in 2018, it was the loot box issue, and that trend is likely to intensify in 2019 as a number of countries try to get to grips with the regulation of this novel form of transaction. The sums of money at stake are considerable. For example, of the $7.16 billion that Activision Blizzard, makers of Overwatch, Destiny 2 and Call Of Duty: WWII – earned in 2017, $4 billion came from microtransactions.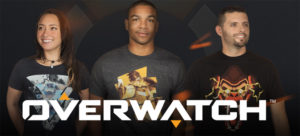 But concerns about the link between loot boxes and gambling have led many European bodies to push for tighter regulations. Belgium and the Netherlands have both ruled that loot boxes should be considered as games of chance, and are likely to push for pan-European regulations in 2019. The UK's Gambling Commission has stopped short of describing them as gambling, except in cases where the prizes can be exchanged for real money, and the French authorities have reached a similar conclusion, but both are likely to come under political pressure to take a more stringent approach in 2019, given the current online gaming and gambling climate.
The gambling industry has spent 2018 on the back foot, and there are likely to be more regulatory challenges in 2019. While the overall trend towards liberalisation of the online market continues, with Bulgaria, Sweden, Slovakia and Poland among the countries opening up to new gaming operators, the backlash against gambling company advertising and a perceived lack of social responsibility means that the current spate of gambling television ad bans may well extend to online restrictions.
Italy and Spain have both have introduced legislation to ban gambling operators from advertising on television, and while these bans are currently focused on live sport, they do indicate that regulatory authorities are looking closely at the way that the industry markets itself.
The online gaming sector will also be under pressure in 2019 to implement more advanced and comprehensive social responsibility tools, including self-limits, stricter control of targeted marketing in the case of problem gamblers, and artificial intelligence-powered monitoring of individual's betting patterns, all of which will be good news for those at risk of addiction and their families.
Online Casino Revolution
Online casino gamers will also see the shape of the gaming sector continue to change in 2019, propelled by a number of factors, including the growth in popularity of social and mobile gaming. Once regarded as a gimmick, social gaming and free to play (F2P) games are increasingly popular with gamers and seen by operators as a good way to attract players new to casino gambling, while blurring the boundaries between gaming and gambling. Expect to see a plethora of new social gaming titles in 2019 as casino companies look for ever more innovative ways to stand out from the crowd.
Along with the rise of mobile casino gaming, the development of Live Casino play has been one of the success stories of the gaming industry in recent years, and what was once regarded as a novelty form of casino gambling is now seen as essential by many operators. The ability to replicate the live casino experience enables players to get much closer to the action, and we can expect online casino operators to push back the boundaries even further in 2019, with increasingly sophisticated live casino titles, offering increasingly interactive aspects, including Virtual Reality (VR) capability.
And speaking of VR, 2019 could be the year in which VR casino gaming goes mainstream. VR casino play takes the live casino concept and amplifies it to the maximum, enabling players to enjoy a truly immersive casino experience. But the VR possibilities extend way beyond interactive casino gaming. One of the biggest games developers in the world, Net Entertainment, has been at the forefront of the VR revolution, producing a VR adaptation of their well-known Jack and the Beanstalk slots title, and we can be sure that other companies will follow suit in 2019, giving players the chance to play online casino games that are as awe-inspiring and absorbing as the latest console games.
Plenty To Look Forward To In 2019
There are few other sectors as dynamic as the gaming industry, and as the pace of technological change intensifies, gamers around the world enjoy the benefits. So whether you're a hardcore gamer, an occasional casino player or a fan of VR, you won't be able to avoid the rapid changes that are set to sweep across the gaming industry in 2019. We can't wait!