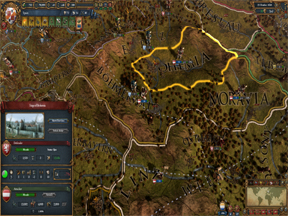 Paradox Interactive and Paradox Development Studio today launched "Wealth of Nations," the second expansion to the critically acclaimed empire-building strategy title Europa Universalis IV.
Available now for Windows, Mac, and Linux, trade enthusiasts can purchase Wealth of Nations for the current market value of a barrel of spices, or $9.99, from digital storefronts worldwide as well as on the Paradox Store at www.paradoxplaza.com.
Wealth of Nations takes the award-winning franchise into the rough seas of trading where players can now forge their own trade empires and amass large amounts of wealth by legitimate means, such as creating powerful trade capitals and treating with other nations to gain trade power over a region, or by more lucrative methods like hiring privateers to "help" your rivals unload stored goods from their ships to your own.