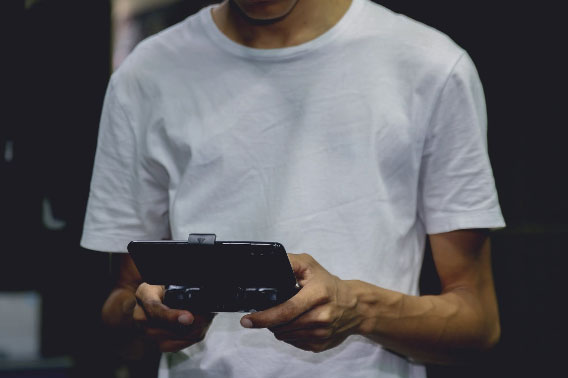 For most parents, video games are time wasters to the kids, which is somehow true, especially when the kids aren't monitored. On the other end, health experts insist that gaming may help much with the memory-boosting, if used correctly. However, you can't stop ignoring the dangers that come along with the activity. Without saying much, here are unusual ways gaming can injure you:
1. Eye Problems
More often than not, staring at computer and TV screens, for a long time, has been associated with the rising cases of eye problems. It's a problem commonly shared among gamers and coders. The impact of gaming on your eyes is high based on the many hours you are likely to spend in your room playing. Most video game enthusiasts have boasted of spending sleepless nights completing missions. What they don't understand are the injuries they are inviting their way.
If you are a video game addict, you may end up needing glasses in the future. Luckily, there are tricks you can utilize to prevent the issue from occurring in the first place. You can start by reducing the brightness on your screens. Also, experts always insist that the best way to deal with eye problems is keeping your gaming room softly lit. By doing so, you won't have to strain watching the screen. But, the essential trick to dealing with the problem upfront is by limiting your gaming hours. If you realize that you are addicted to the activity, it will help if you went slowly with the activity. It won't hurt stopping the action and proceeding the next moment you are free. Such breaks also do allow you to attend to other things other than isolating yourself.
2. Tendonitis
When it comes to playing video games, you need equipment such as keyboards, mouse, and controllers regulate your play. Any gamer will tell you that without these crucial tools, you can hardly win a single tournament or mission. What they don't tell you is that using these tools is the leading cause of tendonitis. From a professional's perspective, tendonitis is usually inflammation and irritation of the thumbs, hand, or wrist. Such injuries generally occur after holding the gaming accessories for long during the play. These kinds of injuries can as well be avoided by regulating your playtime. Don't overdo the game. At least, allow your hands and fingers some time to rest.
3. Back and Neck Pains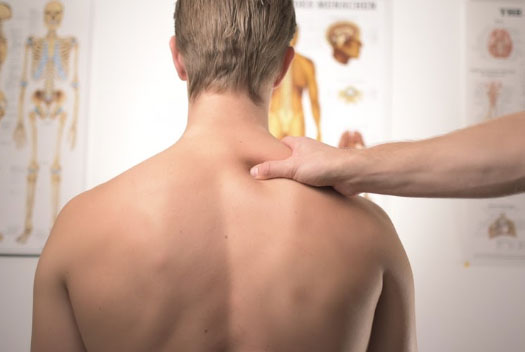 The sad truth is that video games can be addictive. You may not realize this as a problem until you can't perform your usual duties as all your time will be spent playing. Addiction may be a significant problem, but not as compared to back and neck pains that may result from the activity.
What's your favorite position, while playing? It's one of the few critical questions you need to ask yourself. Most people prefer lounging on the couch with legs on top of the coffee table. Sadly, this position is the leading cause of back and neck pains in the world today. To avoid this issue, it's recommended that you invest in a gaming chair, which supports every other part of your body during the game. You can as well invest in a gaming lapboard if relocating from your couch is proving difficult. For gaming lapboards, you can search over the internet and click here, to know the several lap boards in the market. This unique accessory allows you to play while on the couch, or even your bed, without straining your back or neck. This portable device will enable you to connect your mouse or keyboard to your PC if you are looking forward to playing at a different location.
4. Carpal Tunnel Syndrome
According to a report released by the government health body, today, carpal tunnel syndrome affects about ten million Americans every year. The rate is alarming, and to make it worse is the fact that video games have contributed significantly to the problem. The condition is often associated with a pinched nerve in the wrist, which causes your hand or wrist to experience pain, weakness, or even numbness. This problem is also associated with prolonged periods of video games.
As said earlier, you may end up spending many hours playing, which means that your hands and wrists will be forced to move repeatedly. These repeated movements are what end up causing inflammation of the tissues surrounding the carpal tunnel. The problem can also be avoided by taking breaks while playing at least allow your wrists and hands time to rest.
5. Pulled Muscles and Sprains
Often, video games have been associated with weight-related complications among children. The problem is because modern kids spend most of their time, slumped on the couch, and no time to exercise their bodies. Another issue that comes with spending many hours in the game is experiencing pulled muscles and sprains. Take the example of athletes. These fellows will tell you blankly that not stretching before an activity causes pulled muscles and injuries such as sprained ankles.
Sitting on a coach for those prolonged hours during your gaming experience can also lead to all sorts of terrible muscle soreness and pains. Unfortunately, most people realize the problem when it's too late. You can avoid pulled muscles, especially by stopping the gaming addiction. Also, it would be best if you exercised your muscles now and then. The trick helps keep you fit, which is a good thing.
Most people play video games for fun, not knowing the damages it can cause to their life, as well as health. Listed in this article are five ways in which engaging in the activity can cause injuries to your body. By reading the entire piece, you will understand how each problem is triggered, and how you can prevent it from occurring in the first place. By following the tips given, you will enjoy your gaming experience having faith that your wellness isn't at stake.