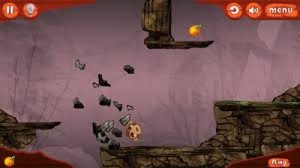 Just three years ago, the American Diabetes Association estimated  total cost of diagnosed Diabetes in the U.S. in 2012 was $245 billion.  That figure is 40% higher than it was in 2007.  Diabetes impacts millions of Americans and now there is another tool to help understand the disease.
Game Design students at Bradley University in Peoria, Illinois recently designed and released a mobile game to show the effects of blood sugar imbalances in those with type 2 diabetes.
The game, called Coco's Cove, takes the player through an entertaining, multi-level puzzle game with actions in the game related to the highs and lows experienced by those diagnosed with type 2 diabetes. This subtle mechanic changes how the player moves through the level in a light-hearted, amusing way.
"We are excited to continue our innovative research into games for improving health," said Dr. Monica McGill, Associate Professor and Game Design Lead. "Games are a powerful medium, and Coco's Cove is another tool created to help the nearly 30 million Americans who live with type 2 diabetes every day."
Using games for improving the health of Americans presents a unique way of educating people and encouraging changes in behavior.
"In games like this, it is important to realize that fun must always be present. No one wants to play a preachy game," said McGill. "We designed Coco's Cove to be fun for anyone, whether or not they have Diabetes or Prediabetes."
The following students were involved in creating Coco's Cove.
Bobbi Schultz Pekin, IL
John Medwick St. Charles, IL
Robert Miller Peoria, IL
Heath Moore Brimfield, IL
Caleb Bill Roanoke, IL
Eric Arbizanni Bollingbrook, IL
Gregor Armstrong Polo, IL
Bradley University recently was ranked 13th in Game Design by the Princeton Review.