Everyone loves to play online games every now and again. There are plenty of websites that offer up games for free that can pass the time while you sit there and enjoy them. If you're someone who loves online games, then you probably have at least one or two websites that you keep coming back to.
What you may not know is that there are some great websites out there which offer up some great free games as well. One of those websites is PlayOJO which you might not be expecting to see on this list, as OJO's huge games selection actually allows you the chance to play the games for free before you play any for money. From the ever-popular games such as Rainbow Riches and Easter Island, they are all free to trial.
This will not only help you pass the time while playing for fun, but it will also get you used to these games and how they work before you try and earn some real money. Many people have had those frustrating moment where they've gone onto a game to play it for real only to be left annoyed by losing their money before they've even figured out how the games work.
Thankfully with PlayOJO this frustration is a thing of the past as you try their brilliant casino and slot games for free. When you try and earn some money, you'll then be fully clued up on what you are doing and come away a lot better off for it.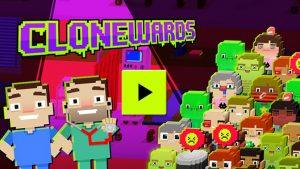 Another great way to play games online for free is through the BBC who have long since tried to find new ways of engaging with the people who use the website. Their selection including Operation Ouch! and Take It To The Top are sure to keep you going for hours while you enjoy the fun games that they have to offer. They range from games related to their shows to just great games that you can enjoy.
They also have many educational games which can be perfect if you're looking for friendly games for your kids to try. What's impressive about BBC's selection is the wide range of options, which obviously come without pop-ups or adverts.
The National Geographic are known for producing serious documentaries and informative content, but they have also made a few great games too. Some of them are available to play online while others can be downloaded as an app. Either way, these free games will keep you entertained for hours, and you might actually learn something along the way as well.
One great way to not feel guilty about playing games is if they are educational. With these National Geographic games they do that but not in a way that is boring or feels forced, Doomsday Preppers and Puzzle Explorer are great examples of this. It's another example of a great place on the internet to find free games that not everyone would have thought about. If you have kids, then it's a great way to lean then towards games that are going to help them in school as well.
There have never been more options for games than there is right now. If you're looking for slot games then often you can be frustrated by having to lose money while you learn how to play, on other games you can be sucked into making microtransactions which all add up. These games here avoid those problems and will keep you happily playing the games for hours on end.