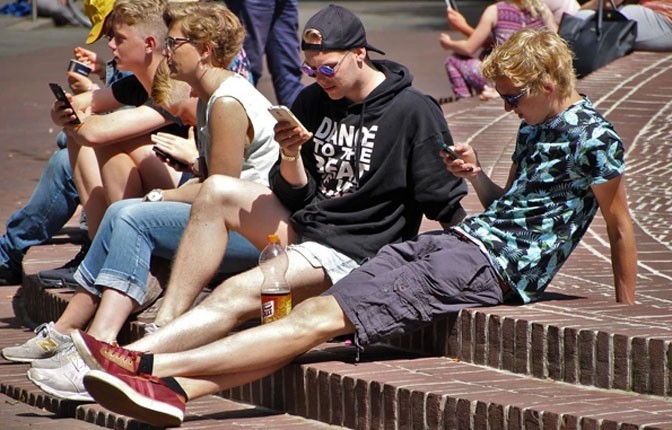 Online gambling providers and operators today place a high emphasis on providing players with mobile-friendly interfaces. To be competitive in the current iGaming market, the industry needs to reach out to the new generations of players via mobile devices, not just traditional web platforms. It's imperative to be on top of technological advancements in this industry. Mobile gambling impacts the iGaming industry's evolution, so it is important to recognize the benefits and opportunities it brings to the entire ecosystem.
More Players Use Mobile Devices
Technology advancements and the growing demand for mobile access on the part of operators have greatly contributed to the spreading of online gambling into the mobile platforms space. As an example, wireless networks and mobile devices are becoming more prevalent across the world, which certainly impacts the gambling industry. This affects not only casino consumers but also every top provider and the best casino online. In fact, the average user picks up a smartphone over 1,500 times a week and the use of such devices has become as natural as breathing.
Playing on Mobile Devices Is More Convenient
Mobile gambling has seen such exponential growth over the last few years and it has become much easier to place wagers on your smartphone rather than wait to get home in order to bet on your desktop. Moreover, players are increasingly preferring in-play sporting events, where many bets must be placed in a short amount of time. From a financial perspective, mobile technology is important for improving conversion. As a result, mobile players are more likely to convert into paying customers, and they generally play more online.
Players Can Start Playing Instantly
With the mobile revolution in sports and casinos, new platforms are being offered to players, driving a new technological shift that's changed the industry forever. In recent years, we have witnessed a rise in interest in live sports and online casino environments conveying new gaming experiences. Operators and software providers are changing how iGaming entertainment is approached for players and gamblers alike with immediate access to their favorite games and instant satisfaction from their betting sessions. The new mobile environment enables operators to provide a better range of casino games that are perfectly adapted for the new environment, improving the experience for players.
Everything on One Device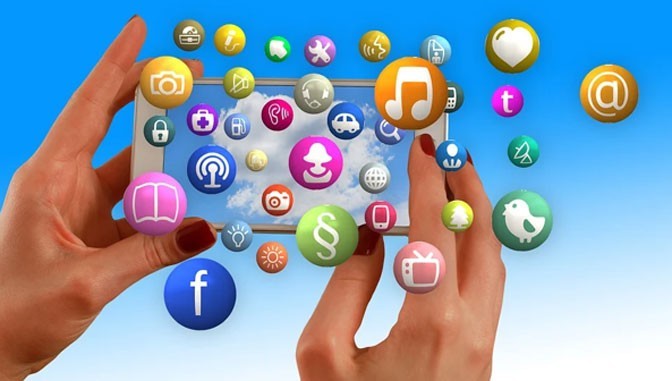 It is not surprising that as mobile gambling platforms become more available for the iGaming industry, players in the market are becoming more comfortable with using the same space for their social networking activities. There appears to be a growing convergence between social networks and mobile devices since tech-savvy players sometimes make use of social networks. When it comes to online gambling, it's evident millennials, as one of the industry's target audiences, expect to have a complete gaming experience with engaging graphics that run through multiple platforms. This growing interaction between social spheres and gambling will continue to lead to innovations and opportunities in this gambling market.
New Mobile Gaming Experiences
Betting on mobile devices requires a change of mindset for operators. To provide players with a unique betting experience, operators need to keep them connected with a variety of options, such as virtual sports and mobile-friendly casino games. The key to increasing players' loyalty is to offer betting options – from sporting events to casino games – specifically for mobile environments while enhancing overall quality with lots of stunning animations and intriguing graphics. Last but not least, suppliers and operators need to tailor the whole package to offer intuitive betting experiences, real-time excitement, and tailor-made solutions to attract players.
Mobile Gamers Are Prone to Playing More
Mobile devices are being used more often than ever, which makes it easier for players to access online gambling options through their mobile devices. Thus, it is normal to see mobile players converting more quickly than regular online players. They have a conversion rate almost twice as high. In general, they are more likely to convert into paying customers, initiate more bet sessions, and make more payments.
Conclusion
The mobile gambling industry has reached an advanced stage of development, and its adoption has grown beyond the iGaming space. Similarly, the Wi-Fi infrastructure has served to increase the speed at which players can interact and play in online gambling. Do we see a digital revolution taking place in the iGaming space? Does mobile gambling represent merely the next step in the evolution of gaming? Only time will tell.
About the Author
A professional blog writer, Emma Rundle specializes in topics from the world of online casinos and sportsbooks. She has a particular interest in topics related to the new technological advancements in the iGaming industry. As a hobby, Emma enjoys playing different casino card games such as Texas Hold 'Em and Blackjack.