All in! Games has announced that Red Wings: Aces of the Sky will receive a patch including new content on Nintendo Switch.
Some of the upcoming features are: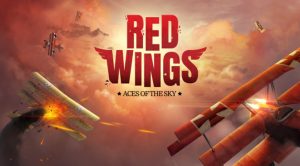 • New match types (Hide N' Seek, Time Battle, and Score Battle)
• The Mossy Volcano battleground
• Etrich Taube and Bristol M1 planes and new skins
Dive into this dynamic action game that puts players right in the middle of thrilling battles with a fresh take on arcade air combat. Travel back in time to the breakthrough period of flight, when the courage of pilots was unmatched and death could come at any moment.