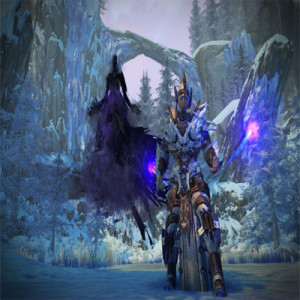 Perfect World Entertainment Inc., a leading publisher of widely-acclaimed free-to-play MMORPGs, and Cryptic Studios recently  announced Neverwinter: Rise of Tiamat will be launching on Xbox One, the all-in-one games and entertainment system from Microsoft, in June. Neverwinter: Rise of Tiamat brings a 25-person fight against the iconic Dragon Queen – Tiamat – and a brand-new adventure zone to the top free-to-play game on Xbox One of 2015 at no additional cost. This is the first of five free expansions, which will source material from popular Dungeons & Dragons' storylines including Elemental Evil, coming to the Xbox One version in 2015.
Neverwinter: Rise of Tiamat follows the events of the currently available Neverwinter: Tyranny of Dragons campaign and the upcoming Siege of Neverwinter event, which will be available for Xbox One on June 4. As the Cult of the Dragon looks to resurrect the five-headed draconic goddess Tiamat from the Nine Hells, adventurers must band together to prevent the catastrophic takeover of the city of Neverwinter. The upcoming expansion will also introduce the Well of Dragons – the legendary graveyard of dragons – where players will take part in a variety of new heroic encounters as they work towards completing the final chapters of the Tyranny of Dragons campaign.
Neverwinter on Xbox One brings a full-fledged roleplaying experience with a living social world allowing players to experience Dungeons & Dragons adventures with their friends. Neverwinter on Xbox One also utilizes console features including friends list integration and optimized controls to easily transition the MMORPG experience from PC to console.
Neverwinter is a free-to-play action MMORPG that features fast-paced combat and epic dungeons. Players explore the vast city of Neverwinter and its surrounding countryside, learning the vivid history of the iconic city in the Forgotten Realms and battling its many enemies. Neverwinter is currently available on PC and digitally for Xbox One, available free-to-play with Gold* from the Xbox Games Store.