What are loot boxes?
In popular video games like Fortnite and FIFA (among many others) an infamous king of microtransactions appears: 'loot boxes', which are digital goods that can be purchased with real money and offer rewards given at random. These rewards can be new weapons, outfits, personalities or improvements all with a variable rarity. That said, depending on our luck (and the probability algorithms) we could get a very good reward, of high value and high rarity, or a very bad one, of low value and low rarity. According to a research by CasinoReviews.nl; loot boxes could be seen as a game of chance, and regulation is needed to protect vulnerable consumers.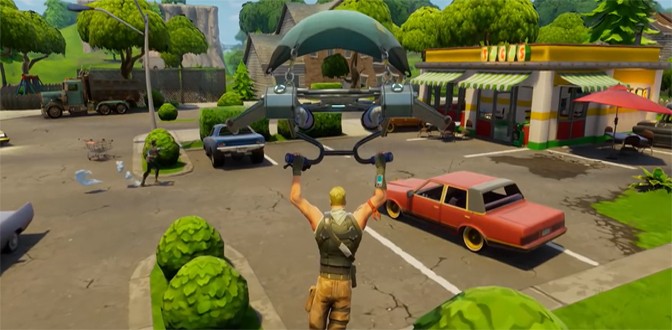 Let's imagine that loot boxes are like chocolate surprise eggs. These chocolate candies bring a surprise toy inside, and in a way, the attraction of them is to get the toy you want. So far there doesn't seem to be much of a problem and they appear to be harmless. However, there are certain limitations that affect surprise chocolate eggs that do not affect loot boxes. Number 1: there is a finite amount of chocolate eggs in stores (something that does not happen with digital objects, since we can buy them from a limitless stock). Number 2: there are no constant pressures and incentives to buy more chocolate eggs inside the store.
Online gambling
Video game casinos? It seems like an unusual combination, but it's exactly the comparison that is made when talking about loot boxes, digital products that grant random rewards. 
It's the business model of online video games; pushing players to spend money on micro-payments with "coercive monetization".
In addition, loot boxes are often compared to betting and gambling due to their random nature. These are activities that are usually regulated by law to prevent minors from accessing them or ensure fair play. 
However, few countries regulate loot boxes in any way. And in the Netherlands, some controversial legislative action has been taken.
Regulation in the Netherlands
In the Netherlands there was a specific case concerning FIFA at the Dutch Supreme Court on the issue of these loot boxes. The Dutch Gambling Authority had previously determined that the loot boxes in FIFA were a game of chance and imposed a fine on the publisher, Electronic Arts. An appeal by Electronic Arts to the court in The Hague was partially rejected. With the outcome that prizes cannot be converted into real money and the majority is earned by doing game assignments, according to the court. The fine will therefore be reversed.