Nearly 7 years have passed since the launch of Grand Theft Auto 5 and for the majority of this time, rumours of when the next instalment of the franchise will be released have caused quite a stir in the gaming world.
The huge amount of attention focused on GTA 6 and when it will be launched is to be expected and certainly comes as no surprise. After all, GTA 5 remains the best selling adult video game of all time, generating billions in sales since it was launched back in 2013.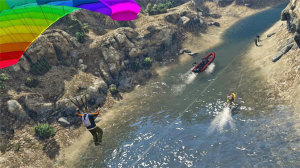 The launch of GTA 5 was a record breaker, bringing in $1billion of sales worldwide within the first 3 days. To put this in perspective, including video games and movie launches, only 'Avengers: Endgame' has managed to beat GTA 5 when it comes to opening sales.
So with this in mind, it will come as no surprise to see how much attention is focused on the launch of GTA 6, a title that is expected by most people to outperform its predecessor and smash all the current sales records.
At this point in time there has been no official launch date set and recent press reports suggest that the game may still only be in the early stages of development.
Many had hoped for a 2020 release – but this is looking increasingly unlikely as each day passes. So what do we know about the status of this highly anticipated game?
Storyline Completed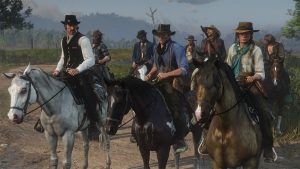 According to a popular GTA fan site, the storyline for GTA 6 has already been completed. Anyone who is familiar with previous Rockstar games such as GTA 5 and Red Dead Redemption 2, will know that this, if true, is a major development. These games have extremely detailed and in depth storylines – so if this part of the GTA 6 project was indeed completed, then surely that is something to be optimistic about.
It's worth noting though that changes could still be made to the GTA 6 story. During the development of Red Dead Redemption 2, many additional changes to the storyline were made after it was known that this part of the project was complete.
Huge Map
Besides a gripping storyline, another common trait among Rockstar games is the inclusion of a huge and highly detailed map. Fans can expect GTA 6 to have a bigger map than anything ever seen before from Rockstar – but exactly how big remains to be seen.
Some rumours suggest it could be so big that it emulates the entire size of the United States and would use teleportation methods to reduce travel times between scenes. Other rumours suggest that the map will feature US based cities as well as locations in South America.
There has also been talk of a city in the UK being featured in the game, one which represents London. This would be a throwback to the third installment of the GTA francise  – GTA London, back when the graphics and details were far less complex and the game was played from a bird's eye view.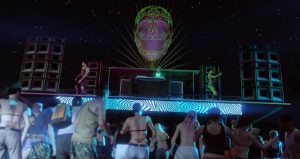 Another possibility is that GTA 6 could feature 'Vice City' as the main location. This could be a logical thing to expect seeing as the three cities featured in the GTA 3 trilogy were 'Liberty City', 'San Andreas' and 'Vice City'.
Since then we saw 'Liberty City' return in GTA IV and 'San Andreas' return in GTA V – so could 'Vice City' make reappearance for GTA 6?
Only time will tell.
Whatever happens, it's unlikely that the rumour mill will stop spinning anytime soon with regards to the development of GTA 6 and the highly anticipated launch.
Expect plenty more rumours, 'leaks' and projected release dates – but until Rockstar makes an official announcement, it's probably best to take all the information you find with a pinch of salt.