Ever since it's launch, Grand Theft Auto V has consistently been one of the most popular games that people are playing across all platforms. Both the single player game and the online component offer quality, action-packed gameplay. The GTAV single player story additionally offers a surprisingly deep narrative where you actually end up caring for the three main characters that you play.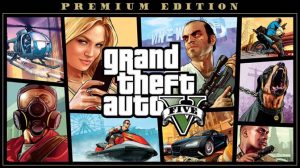 Developer Rockstar games has been doubling down on its flagship property, seemingly supporting it even more than its newer title, Red Dead Redemption 2. It's already been confirmed for next generation consoles. And Xbox One and PlayStation players will be able to upgrade to the new version when it becomes available.
Part of the strategy for Rockstar is apparently trying to get as many people playing GTAV as possible now, so they will have even more players when the game upgrades to the NextGen, or whenever they decide to release Grand Theft Auto VI. They are doing that with generous giveaways and free in-game money.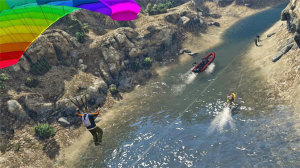 For example, they launched the game for the first time on the Epic Games Platform, and gave it away for free. Part of that offer included the Criminal Enterprise Starter Pack, the fastest way to jumpstart your criminal empire in Grand Theft Auto Online with access to properties, businesses, weapons, vehicles and more, along with a bonus GTA$1,000,000 for first-time Starter Pack.
PlayStation players are rolling in even more cash. The company announced that PlayStation 4 players will receive $1 million every month in in-game money just for logging into the online part of the game. The giveaway will continue every month until the new version is released. Given that its not expected out until next year, that is a lot of millions that PlayStation players can grab just for showing up.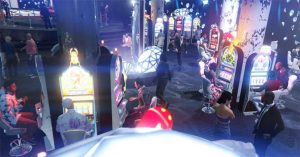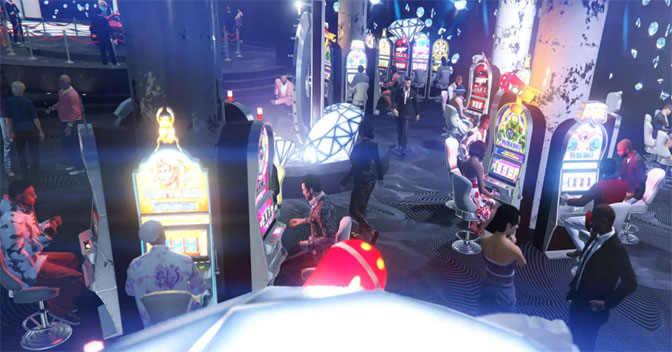 Probably because of all the free money flowing through the online game, the new Diamond Casino has become wildly popular among all GTA Online players. The online casino has been serving up games that you just have to try, like poker, roulette and blackjack alongside horse racing and slot machines! There is even a gift shop where you can pick up some unique clothing items not found anywhere else in the game. There is also another giveaway at the casino for players on every platform. You get $1,000 worth of free chips every single day just for walking in the door and visiting the friendly cashier.
This has also piqued the interest of players in terms of casino rewards. Specifically, interest in the big spin wheel is at a fever pitch again. And no wonder. Some of the prizes on that wheel, like $30,000 in cash or unique clothing items makes for a great night. Of course the big price on the wheel is the free vehicle, as Rockstar always loads that grand prize up with something big. Everyone is trying to figure out how to win a new prized vehicle each week, though we have gotten so lucky without any special strategy that we've had to purchase a whole new garage just hold our fleet of high-priced cars.
If you get a taste for winning in GTA's casino, you might be on a lucky streak. In that case, with a little research, you can find plenty of great virtual casinos with games that you have to try. Some of these, like the ones at Casino-xの情報と評価 are so much fun to play that winning cash might take a back seat to the fun gameplay.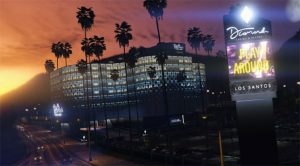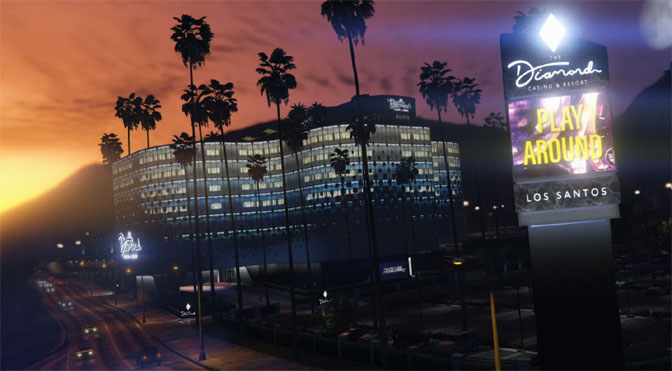 And while your GTA money might be cool to flaunt, at real online casinos, the money is also real. You might not walk away with a super-cross motorcycle, but getting real extra money in your pocket is pretty cool. And you can have a great time doing it playing all kinds of cool casino games without ever having to leave your home.
Good luck with your next online casino winning streak!