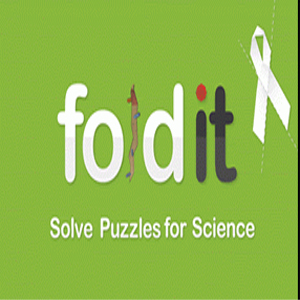 As the world scrambles to treat the victims and contain the deadly Ebola epidemic in West Africa, researchers from the University of Washington's Institute of Protein Design are taking a novel approach: creating treatments through a collaborative online puzzle game called Fold.it.
Fold.it was established in 2008 by the University of Washington's Center for Game Science in collaboration with the university's Department of Biochemistry to help scientists solve complex biological problems through protein folding. Improperly folded proteins in the human body are associated with an array of diseases and illnesses, including Ebola. With the help of Fold.it, scientists hope to gain a better understanding of how proteins are folded so they can develop new drugs to combat diseases.
The Fold.it Ebola project challenges players to find the most efficient way to fold proteins into their complex forms through a series of 10 puzzles. Players earn points based on their performance. Scientists then select and analyze the highest-ranked solutions to determine whether the protein folds could assist in a real medical treatment.
In past challenges, players deciphered the protein that helps the HIV gene multiply, and remodeled an important reaction in organic synthesis. Both challenges had stumped scientists for over a decade, but gamers were able to unlock them in just 10 days. Researchers hope that players will have similar success in in the continued battle against Ebola.
Hundreds of registered Fold.it players tried their hand at the Ebola puzzle. The insights and protein patterns by gamers have helped jump-start a breakthrough that researchers hope will lead to a cure. This past September, Fold.it announced a third anti-Ebola puzzle. While scientists are far from testing the potential drugs in humans, these steps are significant landmarks in developing a drug to fight Ebola.