Xbox kicked off its E3 2015 show with Halo 5. After promising its best E3 show ever and a disappointing appearance at last year's event, Microsoft had a lot to prove. Things started well, with a little lull in the middle, but once a holographic Minecraft was revealed, all was forgiven and the crowd was almost stunned into submission.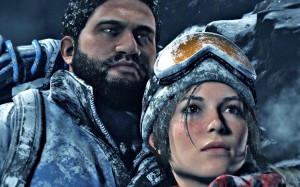 Halo 5 looked stunning and ticked all the multiplayer boxes. Forza Motorsport 6, Gears 4 and a new, exclusive IP from the creators of Metroid also impressed. Team Xbox brought out the big guns, with Rise of the Tomb, raider, which saw Lara and a sidekick trying to scale an icy mountain top.
However, Minecraft really stole the show, thanks to the magic of augmented reality with Hololens. Seeing a Mincraft city rise up out of a tabletop, on the stage was like the Star Wars chess game just became a real thing – a-mazing.
See their full press conference right here: