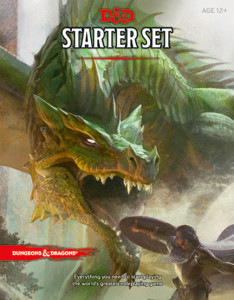 Wizards of the Coast today announced the retail launch of the D&D Starter Set, the first official product for the highly-anticipated fifth edition of the Dungeons & Dragons tabletop roleplaying game.
The new Starter Set contains everything players need to begin their adventure and is the first of many product offerings that will be rolling-out this year. It is intended to help fans become acquainted with the new rules before the Tyranny of Dragons storyline begins on August 14th. For a closer look at the Starter Set you can watch a full unboxing video showing all the components.
For more information and to learn about the latest product offerings go to DungeonsandDragons.com. New and existing players can learn more by downloading D&D Basic Rules, a free introduction to playing D&D.