Digital entertainment studio, Maze Theory, announces an expansion plan to develop multi-tech, gaming experiences for fans of popular franchises Doctor Who and Peaky Blinders, and for new and original content, following funding from the UK Creative Content EIS Fund.
The studio, renowned for its work in virtual reality (VR) gaming, will deliver games for multiple devices including PC, console and mobile; significantly growing its user base.
Doctor Who and Peaky Blinders Expansion
The Doctor Who franchise expansion kicks off early next year with the launch of a PlayStation, Xbox, PC and Switch game and a horror/sci-fi mobile phone takeover game being developed in partnership with Kaigan Games. The three games create a trilogy of experiences, the first of which was Doctor Who: The Edge of Time VR game which launched in November 2019.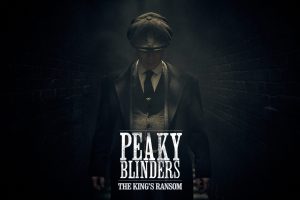 Fans can expect new adventures, new game mechanics, intriguing subplots and iconic features such as the TARDIS, terrifying Weeping Angels, imposing Daleks and – of course – the chance to collude with the Doctor herself.
The company also plans to extend its forthcoming VR game Peaky Blinders – The King's Ransom, when it launches in 2021, bringing it to additional platforms and devices. The game will be a narrative driven action adventure featuring legendary characters, including Tommy Shelby, Arthur Shelby and Polly Gray, and set in iconic locations such as The Garrison pub and Charlie's Yard.
ENGRAM (working title: The Vanishing Act) – Maze Theory's VR game
Currently in development, Maze Theory's feature length, narrative-based VR game centres around futuristic technology that enables people to experience the memories of others and travel to deeper layers of their own. VR brings this exploration of the human mind to life and blurs the lines between real and virtual worlds.
Increased Investment
The company's expansion is made possible by an investment from the UK Creative Content EIS Fund in association with the British Film Institute (BFI). THe BFI, as a charity, has no financial interest in the Fund, but initiated the project to help bring a new wave of investors in the UK creative content industry in order to grow dynamic and ambitious UK companies. The Fund is managed by leading EIS and VCT investor Calculus Capital, who launched the first UK approved EIS Fund over 20 years ago, with Stargrove Pictures, the film/TV finance specialists.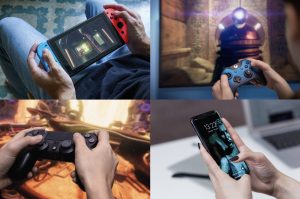 Maze Theory has also received a second grant (the Immersive Technology Investment Accelerator) from the Government's UKRI Audiences of the Future Programme, which also included a match funding investment from Vive X.
This brings significant funding and support for Maze Theory's next phase which, in 2021, will deliver a host of interwoven, first-time fan experiences and incredible storytelling across multiple platforms.
This is the third investment by the UK Creative Content EIS Fund following the recent investment into Raindog Films, a production company co-founded by Oscar-winning actor Colin Firth and music veteran Ged Doherty. The Fund's first investment was into Wonderhood Studios headed up by ex-CEO of Channel 4, David Abraham.
Maze Theory CEO, Ian Hambleton, says: "Maze Theory is evolving to the next level. We know from feedback that fans of shows like Doctor Who and Peaky Blinders crave new and exciting experiences across multiple devices and interwoven stories that create an overall experience far surpassing that of a single game."
The world is facing challenging times right now, but the gaming sector continues to be resilient in times of economic uncertainty. These investments and our new content initiatives enable us to grow our fanbase and drive our business forward. We remain as committed as ever to delivering brilliant gaming experiences."
Alexandra Lindsay, Investment Director at Calculus Capital says: "Maze Theory has an impressive team in place, with a proven track record of developing and launching successful games. Having identified the opportunity through our network, we were attracted by Maze Theory's ability to secure high profile IP, resulting in a strong slate of reputable titles, each of which have high commercial capabilities. In addition, the team's ability to develop games across multiple platforms provides the company with diversification and exposure to larger markets."