Published in 1986, Starflight defined the sci-fi RPG genre for video games with its unique sandbox gameplay. Starflight went on to be the first PC game in history to go platinum, selling over a million copies, followed by its award-winning sequel, Starflight 2: Trade Routes of the Cloud Nebula.
"If Starflight didn't exist, Gearbox wouldn't exist; that means Borderlands wouldn't exist!" — Randy Pitchford, President and CEO, Gearbox Software.
HumaNature Studios announced the launch of their Starflight 3: Universe campaign on the video game crowdfunding platform Fig.co and are offering a special discount just for the Gearbox community.
True to the spirit of the original Starflight games, Starflight 3: Universe allows you to explore a new universe any way you want. Test your moxie as you customize your ship, manage your crew, and explore the mysteries of countless alien stars. Learn more at Fig.co/starflight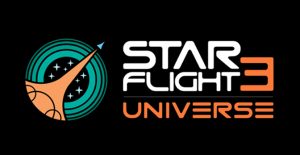 Check out what some familiar faces throughout the industry say about the Starflight series:
"Starflight is an all-time favorite of mine. Starflight is still one of the greatest video games ever made" — Ernest Cline, Author of Ready Player One
"Starflight deserves its status as the Star Wars of science fiction games" — Orson Scott Card, Author of Ender's Game