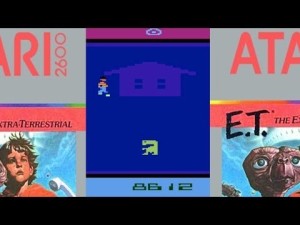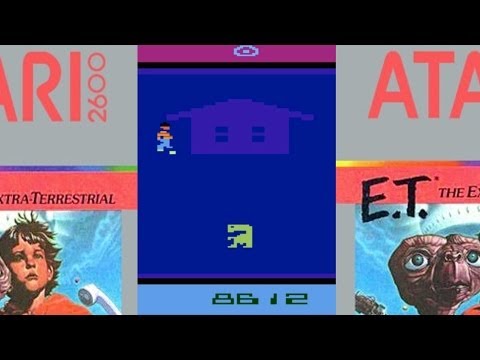 "Urban legend CONFIRMED," was the tweet from Xbox creator, Larry Hryb,  who was present as a 30 year-old job lot of Atari game cartridges were unearthed in the New Mexico desert.  Known as the game that killed Atari, "E.T." was a massive flop. The game was rushed out in just a few weeks to accompany Stephen Spielberg's mega-hit movie, back in 1982 and now it's part of a documentary about Atari – one of the biggest games company of the early 1980s.
The story goes that Atari buried truck loads of unsold E.T. game cartridges in the  desert. The development and marketing disaster is said to have contributed to the collapse of Atari, a giant of the industry at the time.  It was one of those games industry myths, until now.
The unearthing of the videogame graveyard is part of a documentary being made by Microsoft Corp's Xbox Entertainment Studios. The  film focuses on the rise and fall of Atari.  
Local residents, gaming enthusiasts and industry media gathered at the site to witness the excavation. Among the crowd was the game's creator,  Howard Scott Warshaw. 
Warshaw told CNN, "I've been carrying this thing, the theoretically worst video game of all time, for 30 years now. It was a game that was done in five weeks. It was a very brief development. I did the best that I could, and that's OK."
There was a cheer, when the first cartridges were discovered and Warshaw was signing copies of the game for fans and onlookers.
He said, "Something that I did 32 years ago is still creating joy and excitement for people. That's a tremendously satisfying thing for me now."