Michael Blaker
Game Industry News is running the best blog posts from people writing about the game industry. Articles here may originally appear on Michael's blog,
Windborne's Story Eatery
.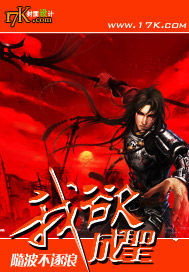 This week for Translation Necessary Thursday I'm covering a new series that I started reading recently. It's Great Demon King Chapters 1-40 by Ni Cang Tian!
Plot Synopsis: If I don't die… I swear I will act on all my evil thoughts. Not exactly everyone's typical thought when they're about to die. What will a cowardly young man do when reincarnated with the evil powers to redefine his destiny? Can the natural kindness of human nature triumph over evil? Will he become the cold-blooded demon king of legend, or will he forge his own path and rain down another kind of terror?
Plot: The plot is pretty awesome right from the get go, and it doesn't stop. I have to say I found this series to be pretty good, not as amazing as some of the other Chinese Web Novels I've read recently, but definitely not as bad as other things I've been reading recently, particularly from Western authors.
Characters: We get to meet quite a few characters in these first forty chapters and I have to say Han Shuo is a pretty awesome lead, not as great as Lin Feng or other characters of that quality, but pretty awesome nonetheless. Of the side characters we get introduced to Lisa is probably my favorite as she doesn't take crap from anyone, which is a quality I enjoy in characters, especially female ones.
Overall: A great read, not a must-read, but it's pretty darn good.
For those who like: Action, Adventure, Romance, Drama, Reincarnation, Magic, Anti-hero Protagonists, Great Plot, Excellent Cast of Characters.
Not for those who don't like: Any of the above.