Michael Blaker
Game Industry News is running the best blog posts from people writing about the game industry. Articles here may originally appear on Michael's blog,
Windborne's Story Eatery
.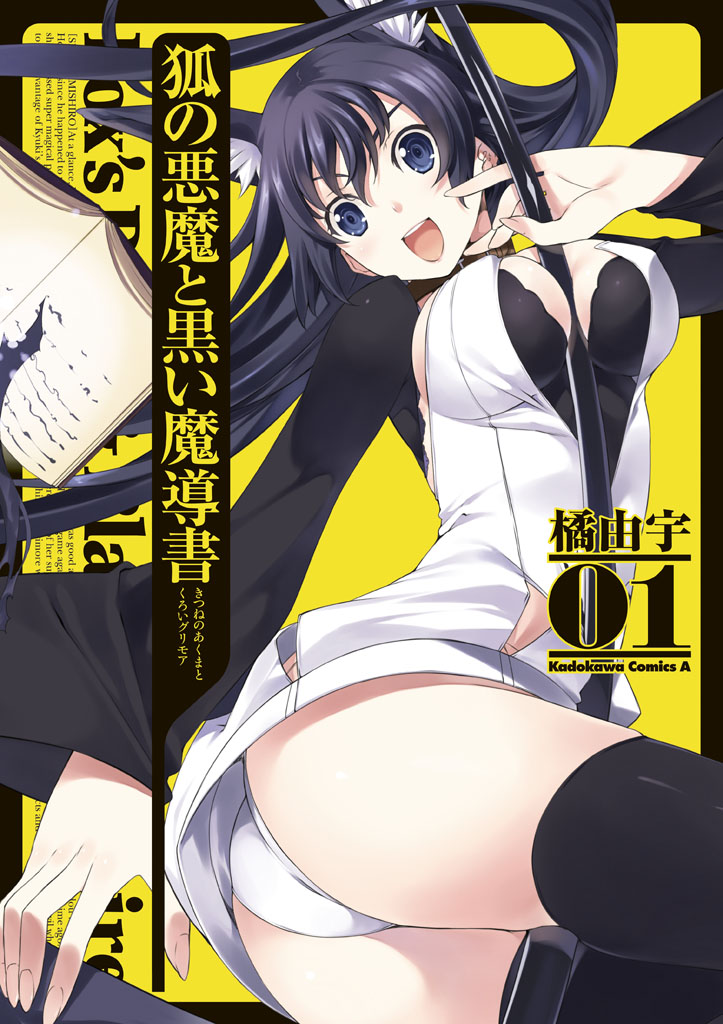 This week for Shoujo Saturday I'm covering a series I enjoyed mostly. It's Kitsune no Akuma to Kuroi Madousho by Tachibana Yuu!
Plot Synopsis: Narrates the story of Kyuuki, a strong, proud fox demon who recently woke up and needs a host and Kamishiro Shin, a normal would be high school student if it wouldn't for "his ability" and for the fact that he got a hold of the black Grimoire that controls Kyuuki's existence.
Plot: The plot isn't super great, but it isn't terrible, up until the ending which is disappointing. I'd have enjoyed this series a great deal more if the ending wasn't so poorly done.
Characters: Shin and Kyuuki are pretty interesting leads in a series that starts off quite strong. The rest of the cast is good, but the ending spoils my enjoyment of the series overall.
Art: The art is the one thing that doesn't suffer from the ending, because it's great from start to finish even if the plot isn't.
Overall: This is a decent read, but if you hate terribly done endings don't read it.
For those who like: Good Art, Good Characters, Decent Premises.
Not for those who don't like: Any of the above, or poorly handled endings.