Michael Blaker
Game Industry News is running the best blog posts from people writing about the game industry. Articles here may originally appear on Michael's blog,
Windborne's Story Eatery
.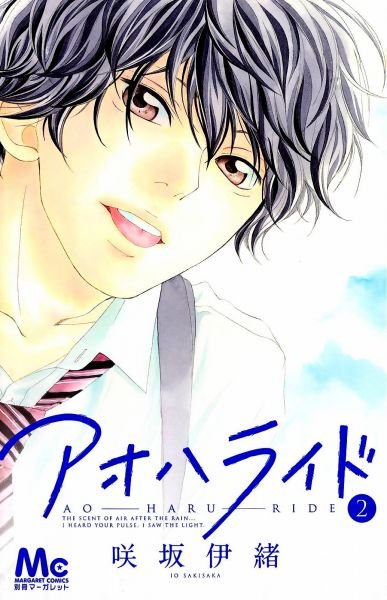 This week for Shoujo Saturday I'm covering a series that could be good, if it had hooked me after a few chapters. It's Ao Haru Ride, or Blue Spring Ride, by Io Sakisaka.
Plot Synopsis: Futaba Yoshioka wants to "reset" her life. In junior high, girls ostracized Futaba because too many junior high boys liked her. The only boy Futaba liked, Kou Tanaka, moved away before she could tell him how she felt. Now in high school, Futaba is determined to be unladylike so her new friends will not become jealous of her. While living her new life contentedly, she meets Kou again, but he now uses the name Kou Mabuchi and has a cold attitude. He tells her that he liked her too in junior high, but feels differently now.
Plot: For a premise it's decent, but it didn't hook me like other series did, and because of that I stopped reading after about six chapters. Kou was too much of an ass and I couldn't stand Futaba.
Characters: Like I said above, Kou is an ass and Futaba is so awkward to read that it's hard to get into this series. I wish they were slightly more interesting, I might have kept reading the series.
Art: The only good thing about this series is it's art, I loved it. In fact that's the reason I started reading it, but sadly the plot was too boring for me to continue reading.
Overall: If you don't mind what might just be a slow start, but probably isn't, and want a romance story with great art read this series. Otherwise move on and find a better series.
For those who like: Great Art, dull characters, equally dull plot, Romance.
Not for those who don't like: Any of the above.