Michael Blaker
Game Industry News is running the best blog posts from people writing about the game industry. Articles here may originally appear on Michael's blog,
Windborne's Story Eatery
.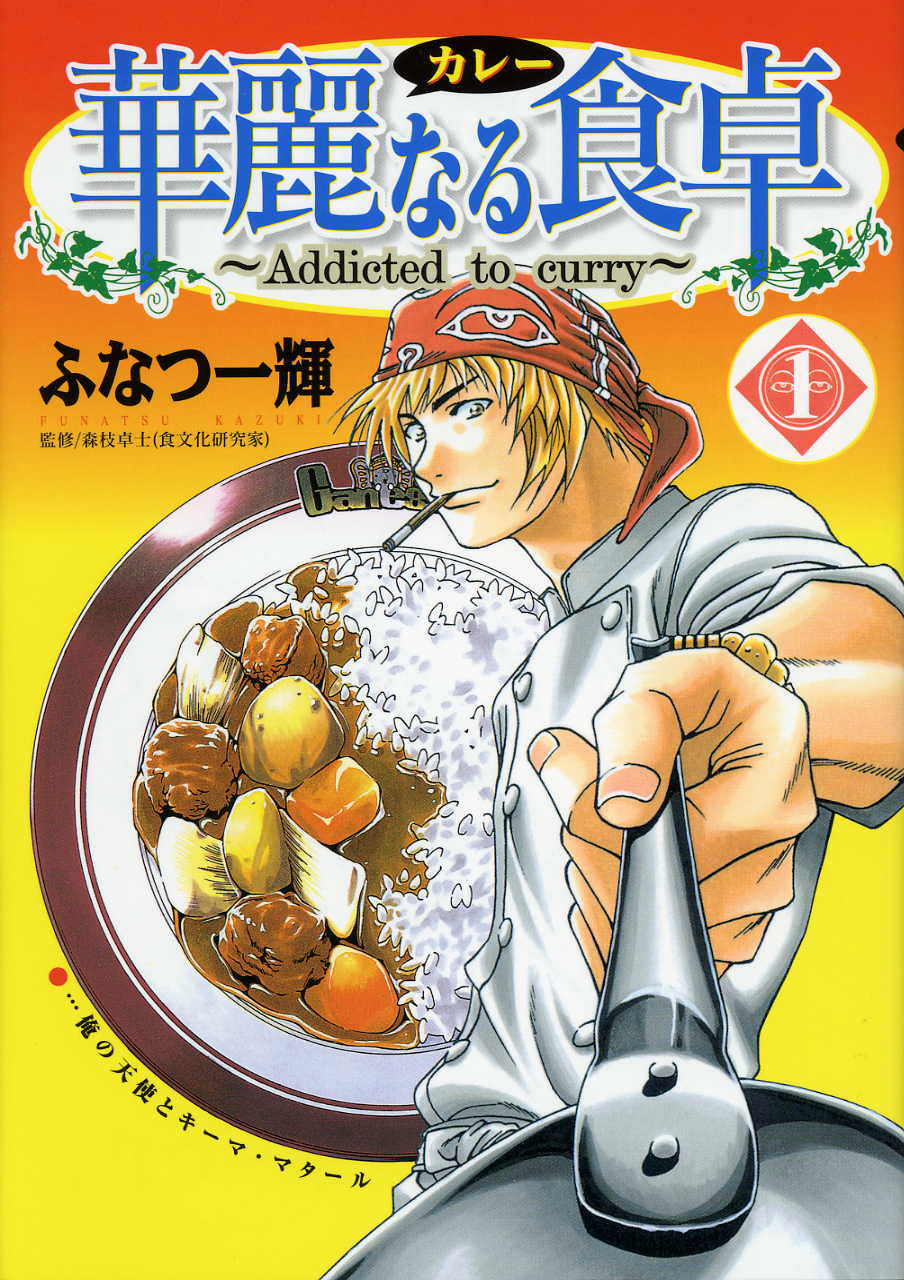 This week for Shoujo Saturday I'm covering a series that I found a few weeks ago and I fell totally in love with. It's Addicted to Curry by Kazuki Funatsu!
Plot Synopsis: Addicted to Curry is the story of Sonezaki Yui, a schoolgirl, whose father is the owner of Curry House Cooking Ganesha. Yui, who frequently adopts strays and starving animals she finds on the street, one day finds a young man lying in the road and, out of her good nature, wants to give him something to eat. She trips and hits him in the face with a soda can, and runs away. The young man, Koenji Makito, follows her curry scent back to the restaurant.
At first, Yui thinks that Koenji is going to kill her for throwing food at him, but it turns out that he's a nice guy who knew and was looking for Yui's father, Souichirou. Yui tells Makito that the restaurant is going out of business and that her father Souichiro has left on a journey with the goal of improving his cooking abilities, pretty much leaving her alone with the restaurant. Koenji who is in debt to both Yui and her father decides to team up with Yui in order to save the restaurant.
Plot: The plot is awesome and while it has fanservice moments, it is run in a magazine run towards young men after all, it is still one of the best Manga I've ever read easily and I haven't even finished the series because it hasn't been translated fully. The plot has its dramatic moments, and it's got a great romantic sub-plot as well. One thing of note is that the author actually went around the world to research curry recipes for this series, which is very impressive. However not only did he do research for this series, he includes the recipes in the series itself, often having one per chapter. The recipes are very good, I tried the first chapter's one myself and it was easy enough to follow for a person who knows very little about cooking.
Characters: Makito is a perverted young man who is hopelessly addicted to curry and that makes him the perfect main character for this series, because he's a lot like the author in that he's very knowledgable about curry, and spices in general. Yui on the other hand is the perfect female lead, because she's believable and earnest. She and Makito are easily my two favorite characters, but the rest of the rather large cast is amazing as well.
Artwork: The artwork reminds me a bit of GTO, but it's not exactly the same. I love the artwork, because it brings out the details in characters, environment, and most importantly for this series the food.
Overall: This is easily a must read Manga series if you like romance, food, or just plain great stories.
For those who like: Food, Drama, Romance, Great Artwork, Amazing Cast of Characters, Fantastic Plot.
Not for those who don't like: Any of the above, but how can you hate all of that.