Michael Blaker
Game Industry News is running the best blog posts from people writing about the game industry. Articles here may originally appear on Michael's blog,
Windborne's Story Eatery
.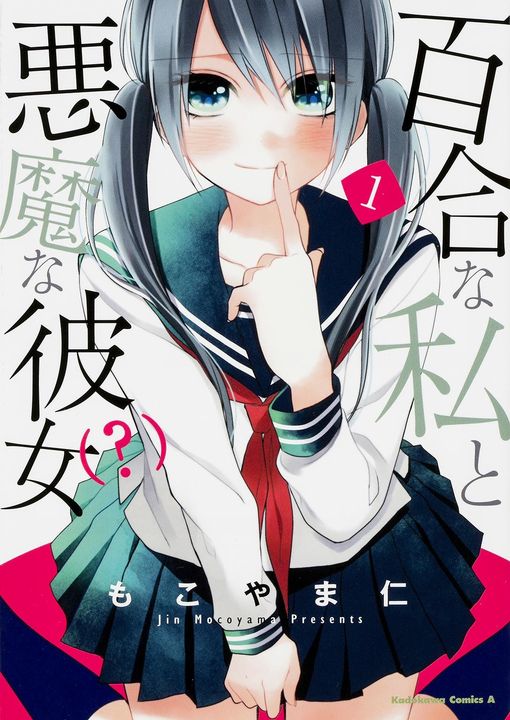 This week for Sensate Saturday I'm covering a series I stumbled across a few weeks ago. It's Yuri na Watashi to Akuma no Kanojo by Mokoyama Jin!
Plot Synopsis: As a child, Yashiro Nonoyama developed an intense fear of men due to boys constantly bullying her. Now in high school, she dreams of being reunited with her first love: a girl who protected her one day from her bullies. Yashiro is in disbelief when a transfer student named Mikoto Saionji arrives who looks a lot like her first love.
Plot: The plot is pretty great, but the twist in this series is actually pretty great. I won't spoil it, although if you understand Japanese you might be able to guess the true nature of the series. That all being said I loved the plot so far, hopefully the author can keep going without screwing up.
Characters: Mikoto and Yashiro are the leads and they're awesome leads. That being said the rest of the cast so far is also really good, but they aren't as good as the lead pair of characters.
Art: The art is great, I almost expected this to be in a Shueisha serial, but it's not which is kind of a pity as it definitely could do so easily.
Overall: If you enjoy Romance and Drama without too much comedy lumped in, you'll love Yuri na Watashi.
For those who like: Romance, Drama, Some Comedy, Slice of Life, Excellent Plot, Fantastic Cast of Characters, Great Artwork, Surprises.
Not for those who don't like: Any of the above.