Michael Blaker
Game Industry News is running the best blog posts from people writing about the game industry. Articles here may originally appear on Michael's blog,
Windborne's Story Eatery
.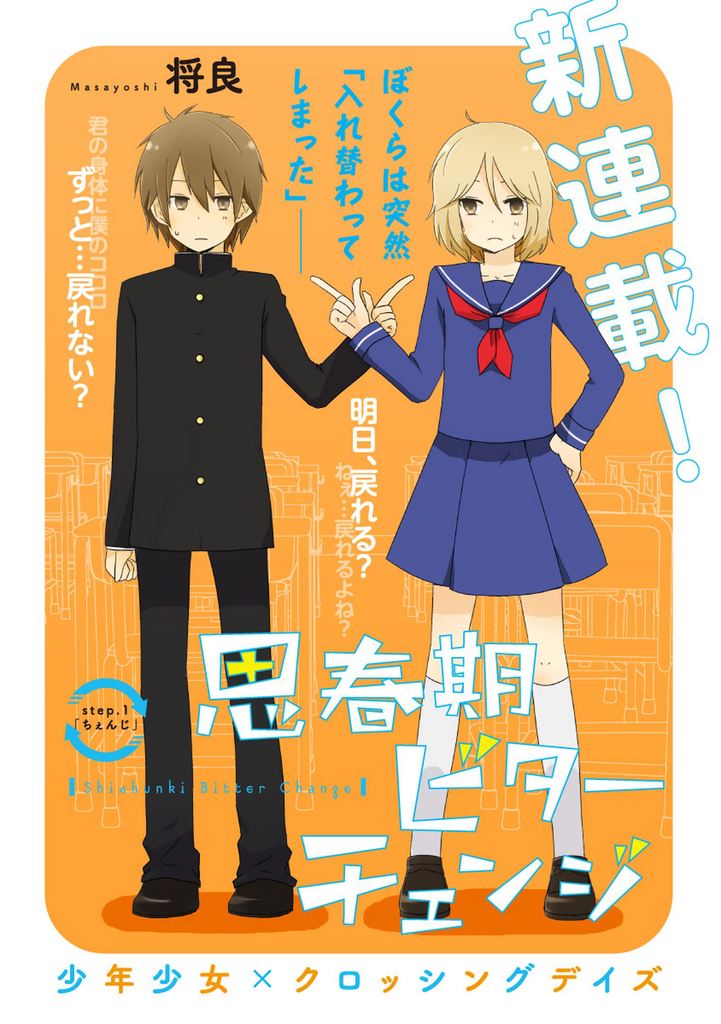 This week for Sensate Saturday I've got another Quick Review. It's Shishunki Bitter Change by Masayoshi!
Plot Synopsis: The elementary schoolers Yuuta and Yui had their body swapped when Yuuta fell down from a tree. It's already been three years, and now they're in middle school. How will they co-operate in dealing with this as they grow up?
Plot: The plot is pretty interesting, as it deals with the question of a body swapping incident that never gets solved. I enjoyed this first chapter quite a bit, and I actually ended up reading a few more chapters before stopping so I could write this up, but that's beyond the scope of this post and review.
Characters: Yuuta and Yui are typical kids, with Yui being the more serious of the two, and Yuuta being much more outgoing. We don't really get introduced to the rest of the cast in this first chapter, but that's okay.
Art: The art isn't super detailed, but it's not terrible either. It's got a simplistic quality that works amazingly well for this series.
Overall: A great read, if I didn't have to write this article I'd be reading every chapter I could, so that should be a hint towards what I think of it.
For those who like: Drama, School Life, Slice of Life, Fantastic Plot, Excellent Lead Characters, Great Art.
Not for those who don't like: Any of the above.