Michael Blaker
Game Industry News is running the best blog posts from people writing about the game industry. Articles here may originally appear on Michael's blog,
Windborne's Story Eatery
.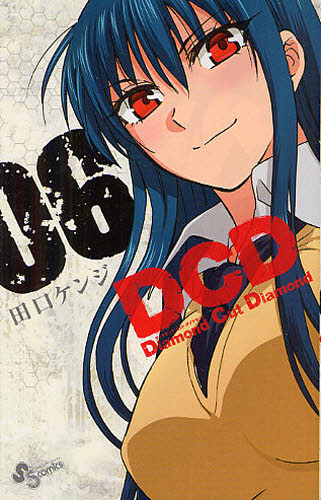 This week for Sensate Saturday I have another Quick Review! It's DCD Diamond Cut Diamond by Taguchi Kenji!
Plot Synopsis: When he was young, Kurosu Keisuke was in a special TV program showcasing children with supernatural powers, called "Esper Shounen". However during one broadcast, the producer was killed on live television, and the show was cancelled. Now it's seven years later and Kurosu is in middle school.
Plot: The plot get's pretty intense, pretty quickly in this first chapter. I'm definitely interested in the series, and I'll be reading it fully in the future.
Characters: We only get introduced to Kurosu and Yuuyami this chapter really, and it's pretty clear that there is something between the two of them. Or maybe I'm reading into things too much.
Art: Here's the only downside to the series, the art isn't that great. Where I'd expect lots of sharp lines, there aren't that many and the detail isn't that well done. It's not that I could draw better, because I screw up drawing stick figures, but I would've thought this would have been better drawn being serialized in a weekly publication.
Overall: I'm giving this the tentative go ahead, it seems interesting enough, but again this is just the first chapter.