Michael Blaker
Game Industry News is running the best blog posts from people writing about the game industry. Articles here may originally appear on Michael's blog,
Windborne's Story Eatery
.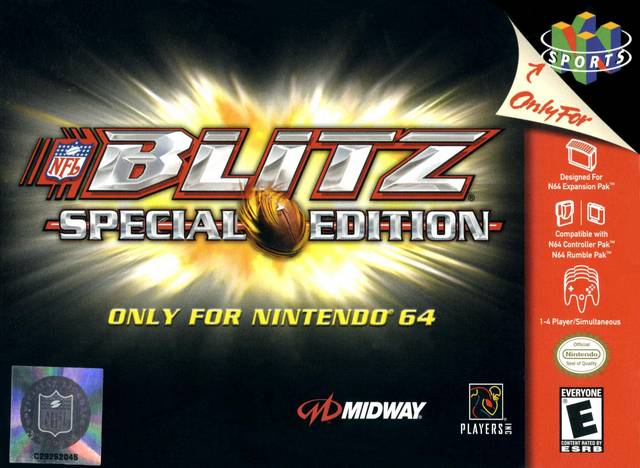 This Retro Game Friday I'm covering a favorite of mine and my brother that we used to play all the time. It's NFL Blitz the N64 Edition!
Plot Synopsis: No plot. Except I always like to imagine now that the Refs have all been striking to get better pay and the NFL decided to do away with all rules instead of paying them.
Gameplay: Pure football, no pesky rules or Referee. You want to rush the offense with all of the defense ready to tackle the Quarterback at once? Go for it. It probably won't work, but you won't get any penalties for trying. I loved this game as a little kid, because it was so much fun to play. That said yes, as I'm writing this, I do realize that if this ever happened in reality I'd be mad as all hell, but it's a freaking game.
Artwork: The art is quite dated, Polygons just don't hold well up to ravages of time like Pixels do.
Music: It was fun enough, but I don't remember much of it.
Overall: If you can find it in a garage sale and it works feel free to play it.
For those who like: Football, Football without Rules.
Not for those who don't like: Either of the above, or really dated graphics.