Michael Blaker
Game Industry News is running the best blog posts from people writing about the game industry. Articles here may originally appear on Michael's blog,
Windborne's Story Eatery
.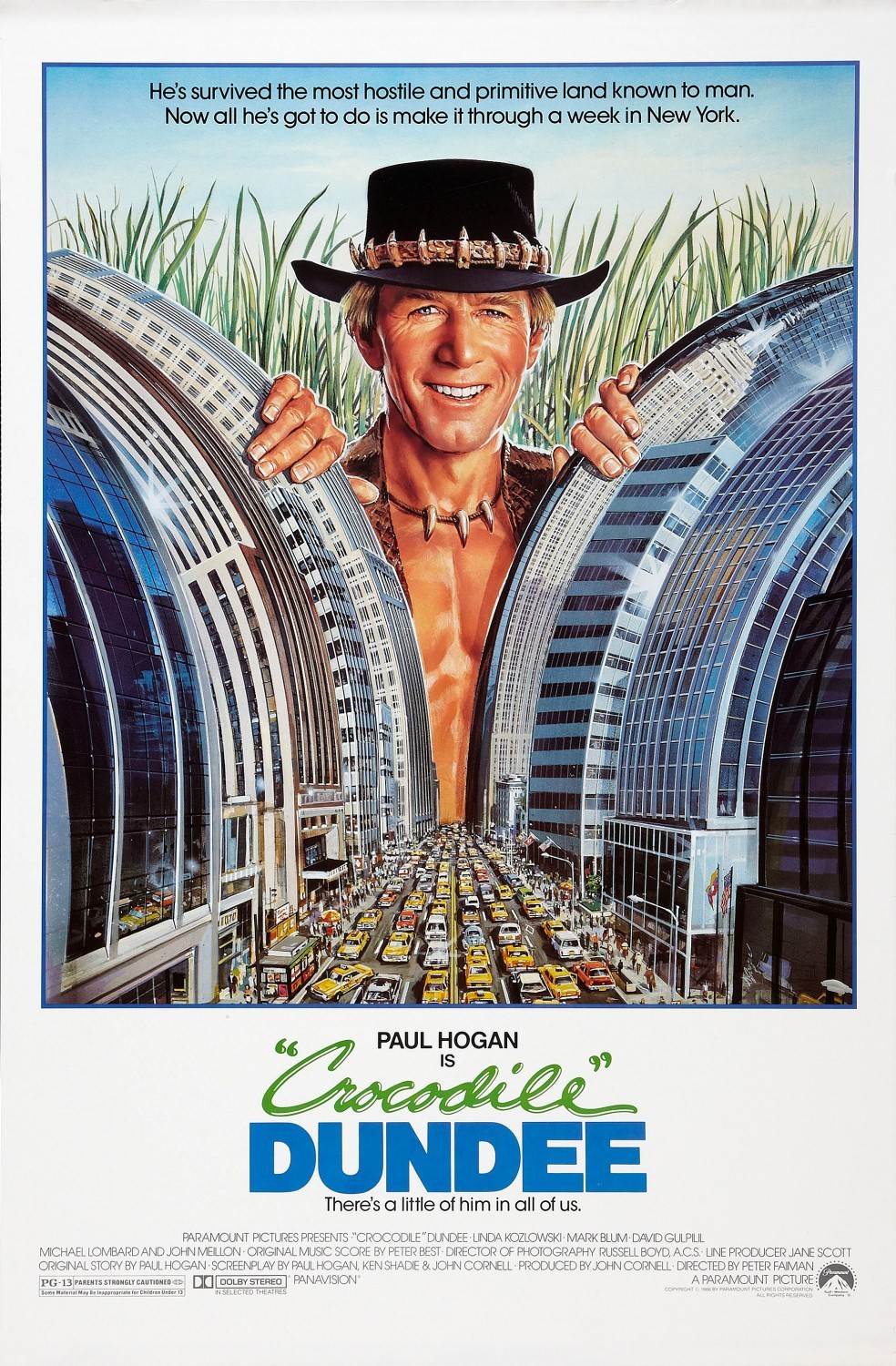 Hey all I'm back with a true classic film for this week's Movie Monday. It's Crocodile Dundee!
Plot: The plot is okay, it's fairly stereotypical by today's standards and even back then it was pretty cliched. However the acting and characters make up for that lackluster plot.
Casting: Paul Hogan is the titular character, Michael Dundee, and he does an awesome job at portraying him. That said it's super stereotypical. The rest of the cast is just as good though with Linda Kozlowski portraying the female lead Sue.
Cinematography: The special effects are pretty well done although they are a bit cheesy to look at by today's standards.
Music: The musical score is good, but not particularly noteworthy.
Overall: This is a true classic film, if a bit filled with cheesy stereotypes.
For those who like: Comedy, Romance, Action, Australian Accents.
Not for those who don't like: Any of the above, or stereotypes played absolutely straight.