Michael Blaker
Game Industry News is running the best blog posts from people writing about the game industry. Articles here may originally appear on Michael's blog,
Windborne's Story Eatery
.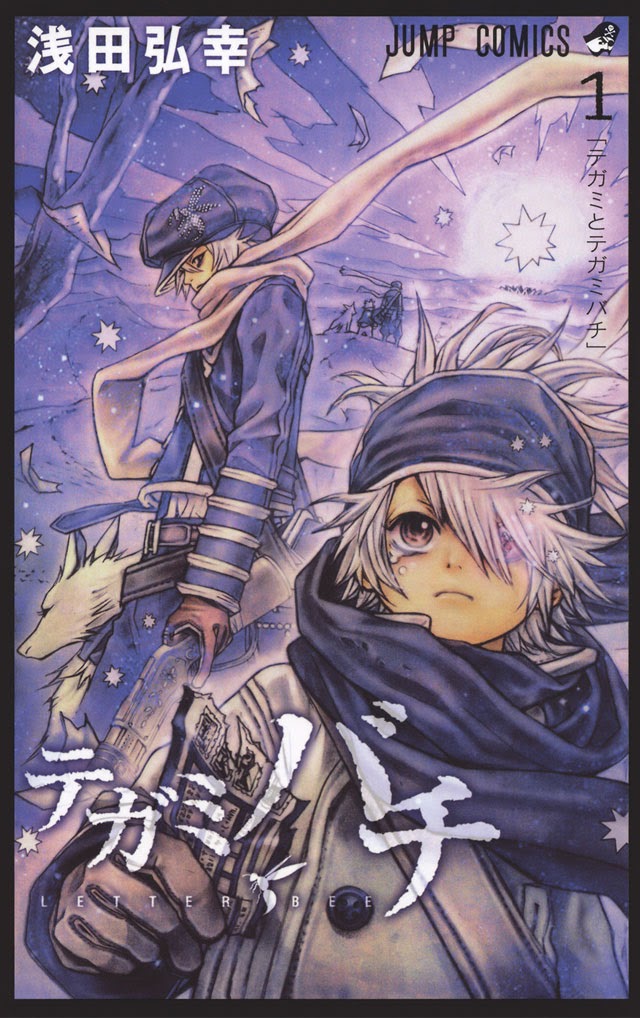 This week for Manga Monday I've got another Quick Review. It's Tegami Bachi by Hiroyuki Asada!
Plot Synopsis: The story takes place in AmberGround, a land of perpetual night only partly illuminated by an artificial sun. People called Letter Bee's travel between the various towns in order to deliver letters, a job that is incredibly dangerous due to the monsters called Gaichuu, giant insects that roam in the dark places between towns.
Plot: The plot is pretty interesting as of the first chapter, I'll probably get around to reading the series fully later this year, sometime in the summer most likely. But so far I've had my interest piqued.
Characters: We get introduced to Gauche and Lag in this first chapter, along with Gauche's partner Roda, a dog. Personally I like Roda the most, but that might just be the dog lover part of me or it may be the cold I've come down with. Either way the cast is interesting!
Art: This was published by Shueisha in Weekly Shonen Jump, so it's got amazing artwork.
Overall: I'm going to give this a tentative go ahead, hopefully it stays as good as the first chapter.